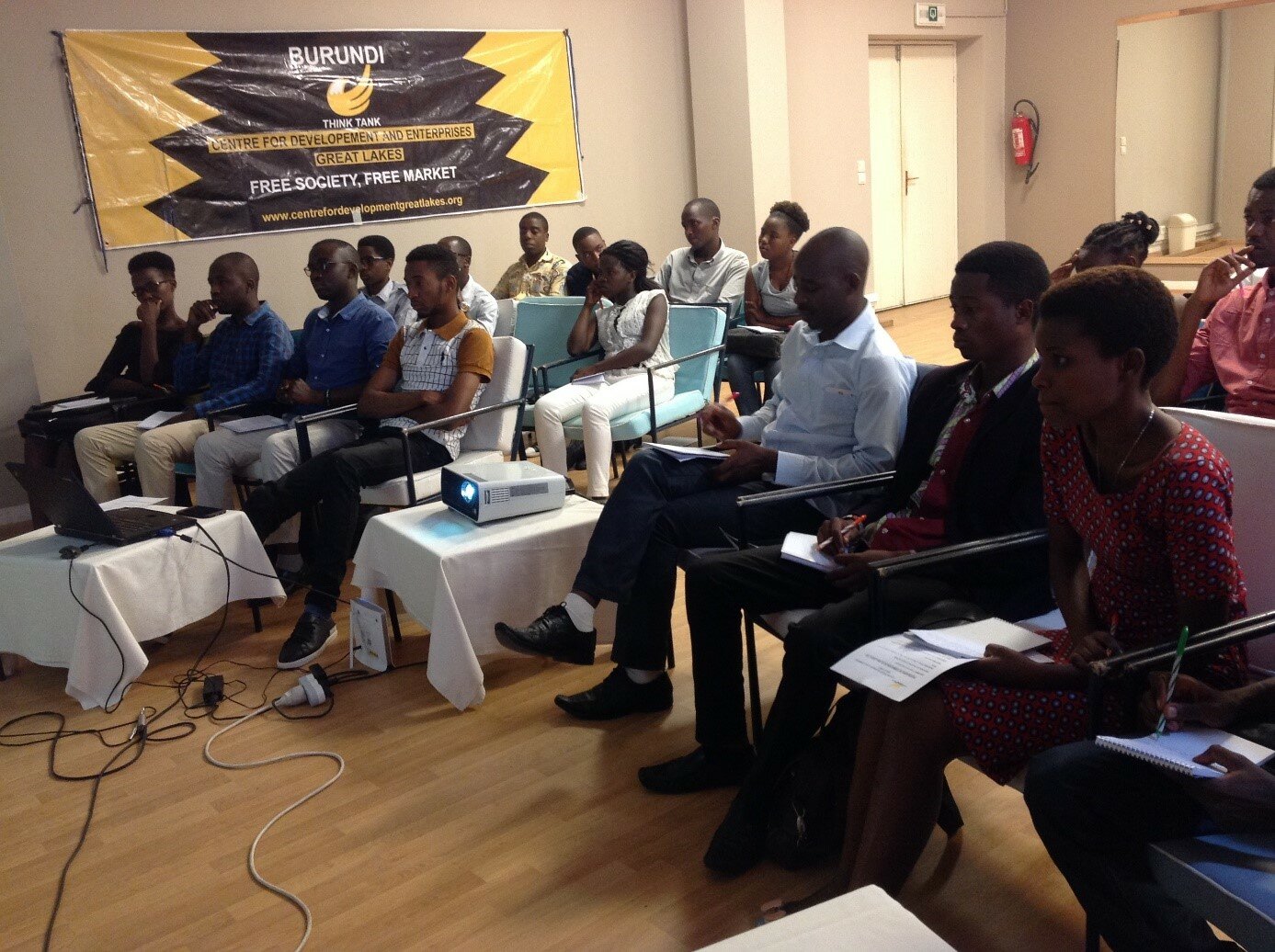 BUJUMBURA March 5th (ABP) – More than twenty young people from all over the country were trained, in Bujumbura on Friday March 2, 2019, by CDE (Center for Development and Enterprises) Great Lakes, in blogging and its impact on the change of society.
On that occasion, rich and varied themes were developed by both local and international experts such as Dr. Emmanuel Martin who virtually animated from France the theme "The content: Choice of subject, problematic and structure," "General Rules for Opeds Writing (for the press) and "Structure and Data of Policy Briefs and Stakeholder Analysis". He taught those young bloggers to always handle the emotion with caution and neutrality while writing their blog posts. He also insisted on the incentive that he believes has a negative and positive face, while inviting those young people to prioritize, always, the positive side.
Mr. Aimable Manirakiza, Executive Director of CDE Great Lakes, said that the purpose of that training is to help young people understand their roles in identifying problems that undermine society, in order to bring forward proposals for effective and sustainable solutions that could, in one way or another, inspire policymakers to find solutions to the various challenges Burundi faces in reaching a prosperous economy.
As for the results expected after the training, Mr. Manirakiza believed that those young people will make a huge change to achieve the development that Burundi needs.
On the side of the beneficiaries, it is the satisfaction. Painette Niyongere indicates that the training will help her transmit the message via the social media through which she will have to discuss with others the liberal ideas that could contribute to changing the mentality of society, especially based on customs and cultures. "This training was beneficial as it was an opportunity for bloggers and future bloggers to learn new skills in blogging," said Patrick Nimpagaritse, adding that it was also an opportunity to learn little more about the CDE Great Lakes philosophy.
Dr. Franck Arnaud Ndorukwigira, a medical doctor in Ngozi (north), who is also a blogger, thanks first of all the CDE Great Lakes for giving them the training, while believing that the themes that have been developed will help them bring a considerable change within the society through the blog posts they will publish on social media. He further pointed out that he and his fellow training beneficiaries will, in a way, become reformers who will break down all the barriers that prevent Burundi from becoming prosperous.