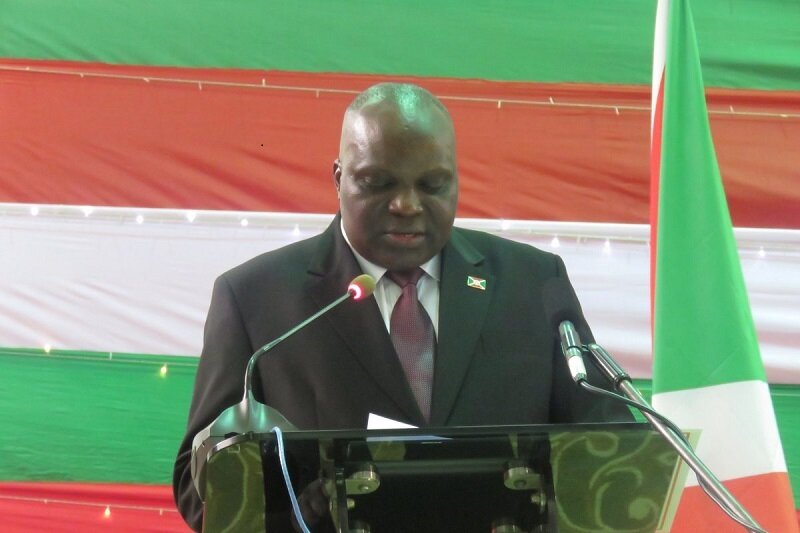 BUJUMBURA March 2nd (ABP) – The closing of the December 2018 session, on Thursday February 28, 2019, was an opportunity for the Speaker of the National Assembly, Mr. Pascal Nyabenda, to congratulate the President of the Republic of Burundi Pierre Nkurunziza for the moralization campaign he initiated in favor of all social categories of the Burundi citizens. Mr. Nyabenda said that President Nkurunziza's messages will help Burundians to know the truth about the country's history and to be able to cope with multiple requests and challenges in full knowledge of the facts.
On that occasion, Mr. Nyabenda pointed out that some of the major challenges facing the country are the control of the environment and climate change, reason why he called on Burundians to appropriate the reforestation project called "Ewe Burundi Urambaye". The objective of the project is to cover all areas not covered by trees, which will necessarily help to protect the environment and cope with climate change, in a situation marked by rapid population growth and the need for resources, he said. He added that with the support of its partners, Burundi will certainly be able to meet those challenges, because the conditions of security and peace are favorable thanks to the dedication of the defense and security forces.
On the historical role played by the Burundi military of AMISOM in the recovery of peace in Mogadishu, Somalia, the National Assembly Speaker recalled that the President of the Federal Republic of Somalia, Mohamed Abdullahi Farmajo, commended the pan-African spirit that Burundi's leadership embodies. However, he said, peace and security have not yet prevailed throughout Somalia, because the Shebabs, whose terrorism poses a threat, not only to Somalia but also to other countries like Kenya and the entire region, have not yet been totally defeated. For Nyabenda, the decision to withdraw Burundi AMISOM troops from Somalia should be taken after a summit meeting of troop contributors.
The National Assembly, he announced, intends to join the Senate in Gitega (center of the country), the political capital of Burundi, and for this, he asked for the support of their partners for that activity which requires a lot means to be possible.