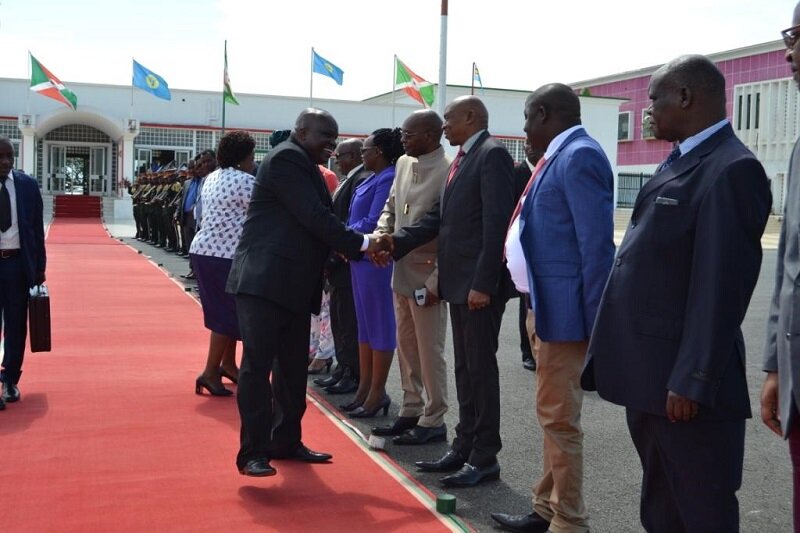 BUJUMBURA March 23rd (AP) – National Assembly Speaker Pascal Nyabenda flew to Geneva on Thursday. He is leading a delegation of the Burundian parliament that will participate in the 138th Assembly of the Inter-Parliamentary Union (IPU) to be held from March 24 to 28, 2018.
According to the spokesman of the National Assembly Speaker, the meeting will focus on strengthening the contribution of parliaments to the global pact on migration, the sustainability of peace as a vector of sustainable development, the fight against under-representation of women in politics and the involvement of the private sector in the promotion of renewable energies.
As a prelude to this IPU meeting, there will be three preparatory meetings.
The first meeting will bring together women members of the forum of women-parliamentarians.
The 2nd will bring together young parliamentarians. The third meeting will be of members of the African geopolitical group, which will be tasked with identifying emergency issues for analysis at the 138th IPU Assembly.
On the end of the parliamentary meeting, the delegation of the Burundian Parliament will meet some authorities to discuss relations of friendship and bilateral cooperation.
At the meeting, participants will set the place and date for the 139th IPU Assembly.