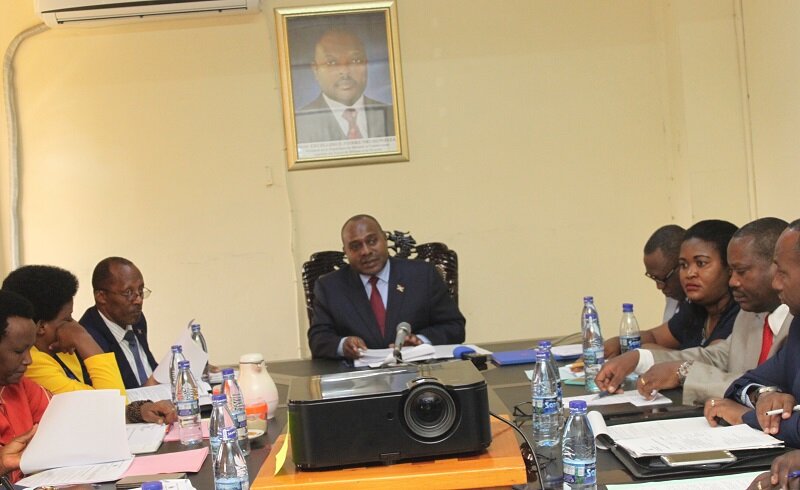 BUJUMBURA March 23rd (ABP) – The decision-making committee of the Doing Business reforms for the improvement of the business climate met on Thursday to present the 2018 report and the reforms to be made for 2019.
The last quarterly meeting was held on July 3, 2017. In his opening speech, 2nd Deputy President of the Republic, Mr. Joseph Butore, pointed out that the meeting that was scheduled to be held in December 2017 did not take place following a conflict of agendas.
In addition, the decision-making committee meeting is held after the publication by the World Bank in October 2017 of the 2018 Doing Business report with the theme "Reform to create employment". That report ranks Burundi 164th out of 190 countries evaluated.
At the level of indicators of business creation and transfer of property, Burundi occupies respectively 1st and 2nd places in the countries of the sub-region, he added.
The meeting was an opportunity to discuss the reforms undertaken since June 1, 2017 and to make recommendations to the various actors to accelerate the implementation of the reforms that remain to be finalized in order to be part of the reforms that will be transmitted to the World Bank before the end of April 2018 for the 2019 Doing business report.
Mr. Butore pointed out, among other things, the adoption of the Town Planning, Housing and Construction Code on the one hand and the Law on trader Insolvency on the other hand, as well as the setting up of a national transferable safety register in connection with the law governing the transferable surety .