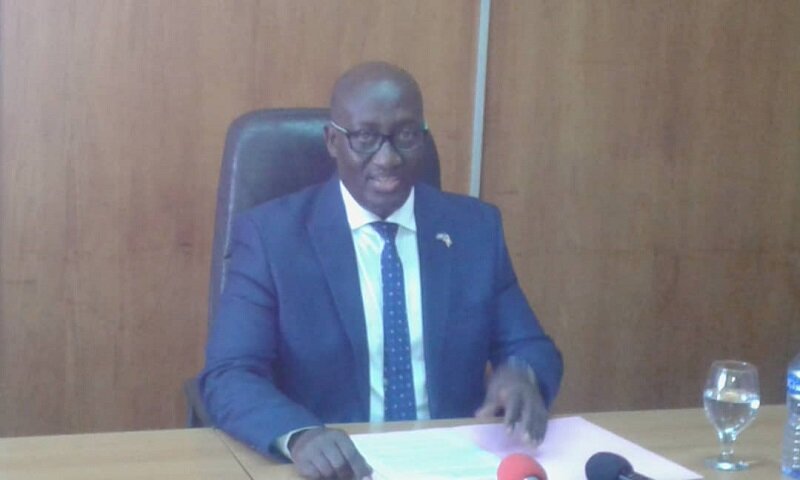 BUJUMBURA February 1st (ABP) – Activities planned for the first half of fiscal year 2018-2019 have been well executed by various departments of the Ministry of Trade, Industry and Tourism, according to Minister Jean Marie Niyokindi , speaking during the presentation of the half-yearly assessment report on Thursday January 31, 2019.
He said that in the sector of ​​trade, 9 visits have been paid to some markets of the country to know prices on more consumed products to anticipate possible shortages or speculations. The Ministry also organized information workshops for economic operators on the new texts regulating trade and a workshop to prepare the document on trade policy that was presented during the third joint review of trade policies of the EAC countries.
In the field of industry, he reported that 13 visits have been made in 13 provinces to collect the potential of production and processing units. The ministry also visited 38 small and medium-sized enterprises (SMEs), of which 6 were audited on cleaner production technologies. Twenty-three business leaders were trained at a workshop that was held in Ngozi on July 20, 2018 and 313 industrial property files of which 256 industrial title deeds worth $ 53,970 and 1,370,000 BIF were processed and finalized.
In the field of handicrafts, Minister Niyokindi reported that 5 trips were carried out to the Kayanza Handicraft Center (CAK), the Trade Fair Center for the Promotion of Crafts and Trade (CEVPAC) and the Bujumbura Informal Sector Support Center (CASNSB). Also, 76 artisans participated in the EAC Regional Trade Fair "Jua Kali / Nguvu Kazi" held in Eldoret, Kenya.
In the field of Standardization, Metrology, Quality Assurance and Testing, he announced that 69 standards including among others, 6 on shoes, 1 on water, 5 on petrochemical equipment, 2 on petroleum, 5 on the transport of dangerous goods, classification and labeling of chemicals, 2 on sugar and sugar products, 7 on textiles, textile products and accessories, 8 on paints and others have been harmonized.
Among the achievements is also three thousand three hundred and ninety three instruments of measurement verified or calibrated. Five licenses were granted including 1 for BBN brand application on avocado oil processed by the company COPROTRACO of Murayi, 3 at BRARUDI and 1 at LIQUIDS and 2 certificates of grape wine produced by the Sisters of the Monastery of Visitation in Gitega.
In the tourism sector, we can note among other things, a contract for the creation of a digital platform for mapping hotels and tourist sites concluded and launched on October 19, 2018 and the official launch of the classification process of tourist establishments, according to the EAC standards, he said. The training modules were also made to train two hundred and fifty tour guides.