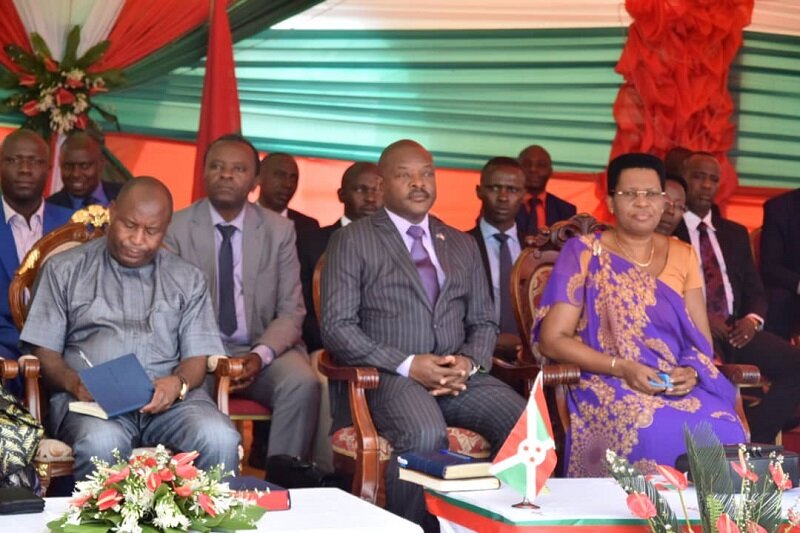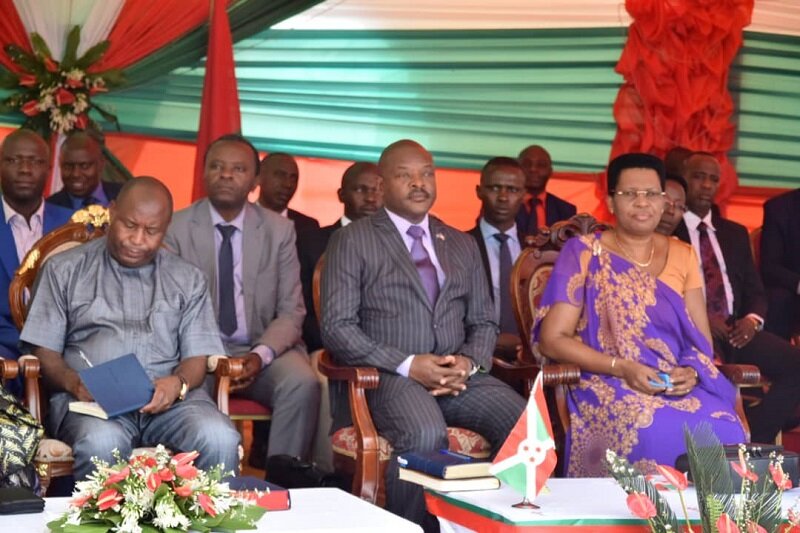 GITEGA January 28th (ABP) – Head of State Pierre Nkurunziza paid homage to God for the various benefits He bestowed on him and for which He has blessed Burundi and its people.
It was on Friday January 25, 2019, the second day of the ecumenical prayer organized by the ruling party and in which he took part together with his wife, Reverend Pastor Denise Nkurunziza, and other dignitaries of the country.
He gave thanks to God for the various benefits, including the peace and security in the country.
President Nkurunziza also appreciated the place of that prayer meeting located near the site where they will erect a Temple of God.
In an atmosphere of songs of praise to God and thanksgiving, the afternoon activities were marked by teachings and the collection of offerings for the construction of the Temple of God.
President Pierre Nkurunziza commended the conduct of that interfaith prayer in Gitega, the country's political capital. He recalled that it is also in Gitega province, located in the center of the country, where the new Constitution of the Republic of Burundi was promulgated.
He went on to say that Burundians are living a new era marked by new values.
Referring to the Biblical passage of Exodus, Chapter 33, verses 7-11, the President of the Republic meant that the Temple of God to be built at the Gitega Political Capital will be a place of meeting and blessing for all Burundians in general and Bagumyabanga in particular.
The ecumenical prayer organized by the ruling party was marked in particular by collections intended for the construction of the Temple of God. At the same time, the prayer organizers announced to the participants the account number 16879-02-04 of BANCOBU where the Bagumyabanga will continue to pay their contributions for that Temple of God.
Preachers focused their teachings on the benefits of prayers. They appreciated the initiatives of the CNDD-FDD Party which took the option of giving primacy to God.