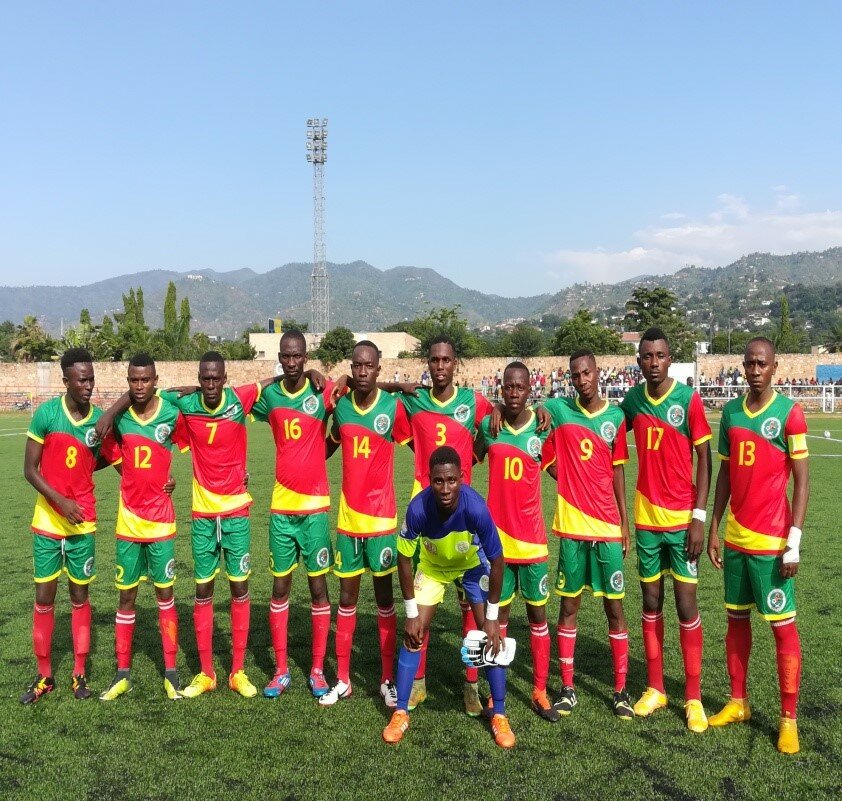 BUJUMBURA January 9th (ABP) – The Chairman of the Competition Commission at the Burundi Football Federation (FFB), Mr. Yussuf Mossi, announced, in Bujumbura on Monday, January 7, 2019, after the playoffs of the Cup of the President of the Republic of Burundi, 2019 edition, a calendar for matches counting for the 16th finals.
According to that calendar, five matches are scheduled for Thursday January 10th. Vital'O FC and "Lumière" of Mwumba will play at 1:00 pm at Ingoma stadium in Gitega (center), at 3:30 pm, it will be the turn of Muyinga Unity FC (north-east) and "Les Lierres" which will meet at the same stadium. In Muyinga, "Flambeau du centre" will play against Delta Star of Gatumba (west). Rukinzo FC will play against the Rumonge Crocodiles (southwest) at 1:00 pm and Buja City will play against Sangwe FC from Bururi (south-west). The two matches will be played at Ivyizigiro Stadium in Rumonge.
Four other matches will be held on Friday January 11th. Messager Ngozi (North) will play against Muzinga FC in Muyinga, Musongati FC and Burundi Sport Dynamik will be playing in Ruyigi (East), Black Eagle of Makamba (South) will be playing with Busoni at the Ingoma Stadium in Gitega while Kayanza United will compete against Young Athletics at Prince Louis Rwagasore Stadium in Bujumbura.
Regarding the day of Sunday, January 13th, Lydia Ludic Burundi Sport for Africa (LLB) will play against Rumonge City at Ingoma stadium at 1:00 pm before the match between Olympic Star of Muyinga and Inter Stars whose kickoff will be given at 3:30. The last game will be played between Ngozi City and Ngozi Health FC at Urukundo Stadium in Ngozi.As for Saturday, January 12th, Messager Bujumbura will play against Butare City at the Ivyizigiro Stadium, and Athlético Olympic will play against Moso Sugar at the same stadium. Bumamuru FC will meet Kayanza Top Junior at Prince Louis Rwagasore Stadium while "Flambeau de l'Est" will play against Royal FC from Muramvya at Gitega's Ingoma stadium.
Recall that the winner of the cup will represent Burundi in the Cup of the African Football Confederation (CAF).