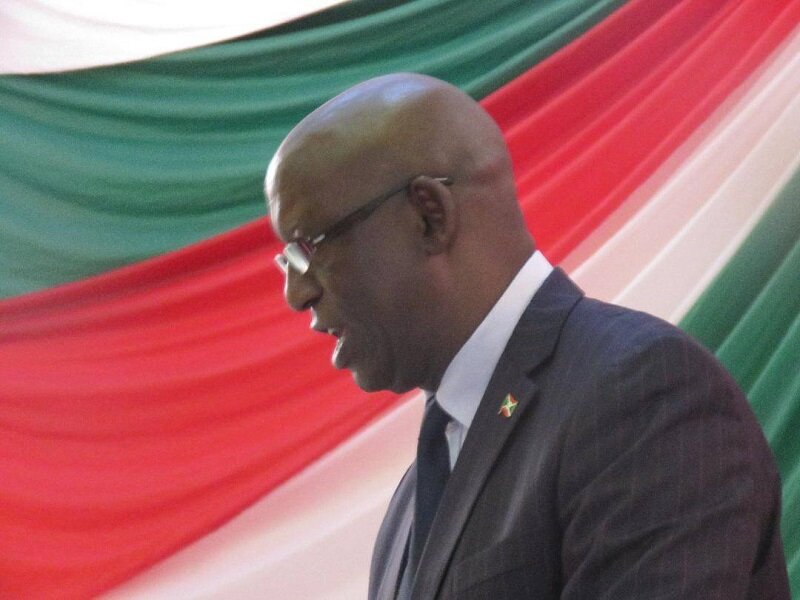 BUJUMBURA June 27th (ABP) – The Chairman of the Independent National Electoral Commission (CENI), Mr. Pierre Claver Ndayicariye, presented on Tuesday June 26, 2018, at the Kigobe Congress Center, the general report on the constitutional referendum of May 17, 2018.
According to Mr. Ndayicariye, the electoral process and the conduct of the elections were characterized by peace and calm thanks to the commitment of all the actors involved.
The participation rate was 96.19%, according to Ndayicariye, who welcomed the financing of the elections by the government, amounting to 27 179 872 762 BIF. Burundi has an electoral document that will serve in the general elections of 2020, he said, while appealing to all citizens enlisted in 2018 to jealously keep their voter registration cards which, he underlined, will serve for the 2020 elections.  There were 3,828 polling centers for the referendum, with 11,076 polling stations, 11,031 at the domestic level and 45 at the diaspora level, Ndayicariye said, adding that Yes won with 73.24%  while the No was evaluated at 19.37%, with 4.10% of nil votes and 3.28% abstentions.The CENI chairman recalled that out of 5,000,742 people registered, the final electoral roll, after examination, retained 4,768,142 voters. This figure, he said, does not include those between the ages of 16 and 17, of whom there are 242,281 for whom the cards were printed but not distributed to those concerned. They are kept by the CENI for distribution in 2020.