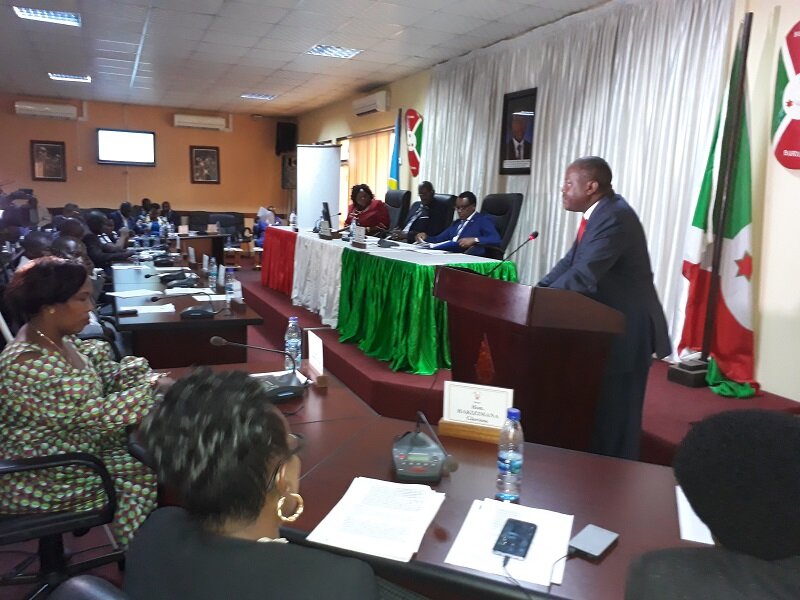 BUJUMBURA September 13th (ABP) – Burundian Senators unanimously adopted on Wednesday the bill on permanent housing and the ban on the vagrancy of domestic animals and poultry in Burundi. 39 Senators including 34 present and five proxies all voted for the bill.
A grace period of three years is granted to comply with the law from its promulgation. During this period, pastoralists who do not already do the housing will plant the fodder crops, cross their animals to breeds improved and sell less productive animals, according to the Minister in charge of agri-livestock and the environment, Mr. Déo Guide Rurema.
He noted that livestock contributes 29% of GDP (Gross Domestic Product) while agriculture contributes 45% of GDP. The Government's policy of intensification of agriculture and livestock is aimed in particular at increasing animal production and preserving the environment, especially as the world is confronted with the phenomena of climate change. It is urgent that traditional pastoralists be converted into modern herdsmen, added Minister Rurema, while explaining the merits of permanent animal housing.
Mr. Rurema recalled that since the 2000s, the government has been making efforts to restock livestock and distribute high-value animals to poor households. Among the conditions to be fulfilled and respected by the purchasers, is the conduct of the livestock in permanent housing. And many of the agri-pastoralists are already practicing animal housing while other people leave their cattle grazing in the villages.The government is committed to ensuring that there are enough fodder seeds, both grasses and legumes, till animal food-processing plants are available in different regions, and that animal-production marketing is ensured.
The vagrancy of domestic animals is at the origin of the spread of the diseases whose treatment is expensive for the State, continued Mr. Rurema before the Senators. This practice is also at the root of conflicts between farmers and stockbreeders, when livestock damage crop fields. Animal in vagrancy also destroys the environment slowly, not to mention the loss of manure on pastures.
For the President of the Senate, Mr. Révérien Ndikuriyo, this law is timely. It is not normal for farmers to let their cows or other domestic animals graze on other people's property or on the street. They should graze in their own lands.
With permanent animal housing, stockbreeders will no longer be breeding for prestige, but they will keep animals they are able to feed and very productive. This will increase production of milk, meat and organic fertilizer and the people will be well nourished, Ndikuriyo said.