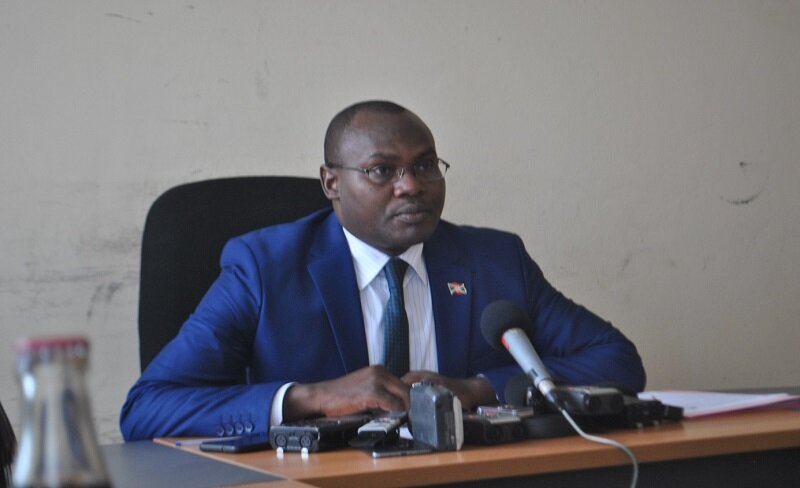 BUJUMBURA Sept 13th (ABP) – The National Independent Commission on Human Rights (CNIDH) reacted on Monday September 11, 2018, with a statement on the report A / HCR39 / 63 of the Commission of Inquiry on Human Rights in Burundi, published in Geneva on 5th September 2018, which mentions that serious human rights violations, some of which constitute crimes against humanity, continued to be committed in Burundi in 2017 and 2018.
He also said that the CNIDH regrets an erroneous, tendentious and anachronistic report whose false information, exaggerations and biased interpretations seem to aim at forcing divisions among Burundians, jeopardizing the progress already made, preventing the authorities and the Burundian people from being busy with the real issues of the moment and propose completely inadequate revenues in the light of the real needs of human rights.Mr. Jean Baptiste Baribonekeza, chairman of the CNIDH, indicates that the Commission of Inquiry did not carry out field investigations, in order to verify itself, and to go to the evidence of serious violations and alleged violations. He further indicated that the 900 testimonies put forward by the commission are neither identified nor located geographically, which, according to him, raises questions about the veracity of the information and the credibility of the sources. Likewise, he added, the number of refugees put forward by that commission does not take into account the gradual movement of voluntary repatriation having already registered more than 120,000 returnees since 2017.
This report, he added, is a big step backwards in view of the progress made since 2015. It risks, he continued, to the limit, to carry a message of incitation to the tension of the positions and to radicalization. Mr. Baribonekeza says that the CNIDH finds that report is outrageous for the Burundian people who have the right to choose their leaders, the fact for the commission of inquiry to unfairly qualify "hate speech", the official speeches of the Head of State pronounced especially in the framework of the maintenance of the discipline within his political party. And this is because of the linguistic concerns and the trust granted to biased translators and interpreters.
Mr. Baribonekeza asks the Commission of Inquiry to officially share the precise words in the speeches of the Head of State that constitute "hate speech". According to Mr. Baribonekeza, the CNIDH is indignant at the widespread and global allegations made against the Imbonerakure Youth League as a whole, concerning allegations of violations allegedly committed by this group, notably in the context of the referendum of May 17, 2018. He further noted that the Commission of Inquiry appears to be disconnected from the realities of Burundi and provides erroneous recommendations even on issues already resolved such as the establishment of a national reporting and monitoring mechanism which is already operational since 2015.