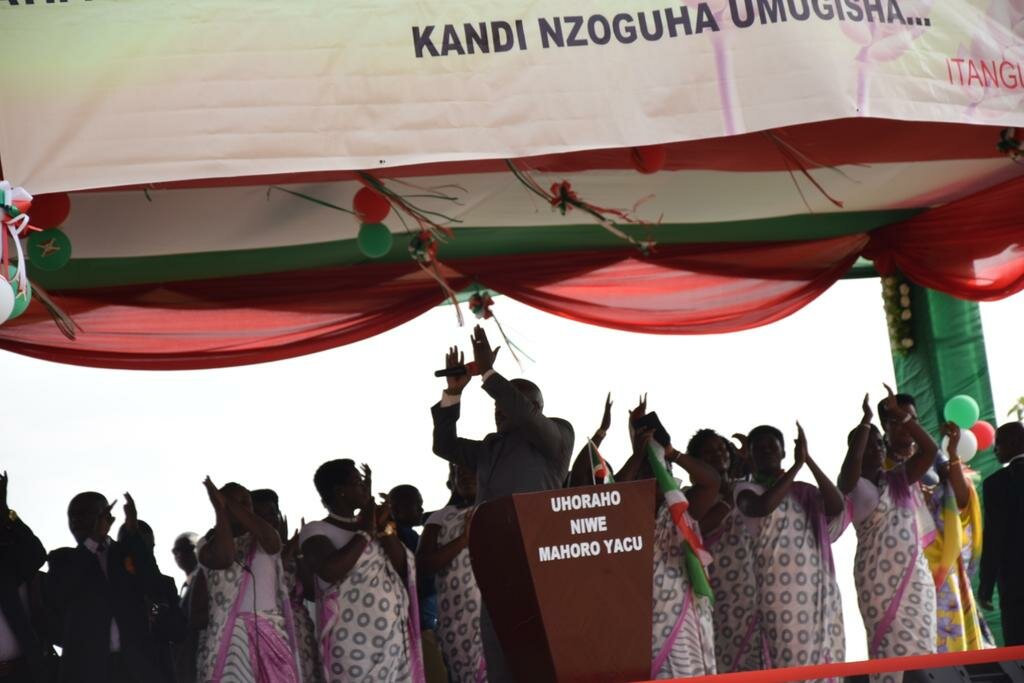 KARUSI August 24th (ABP) – Karusi province (center-east) has been hosting a presidential crusade since Wednesday August 22, 2018, at the center of Buhiga. The crusade was launched by a parade at the football playground of Buhiga High School. The parade was chaired by the family of the Head of State, the two Deputy Presidents of the Republic, the senior executives of the country, the members of the provincial communal councils and youth of the Seventh-day Adventist Church.
The prayer of the wife of the Head of State Ms. Denise Nkurunziza preceded the speech of the President of the Republic. President Nkurunziza, speaking to the general public on the spot, asked everyone to pray for the Burundian refugees in Rwanda to return to their country, Burundi, which looks forward to them and will welcome them with arms wide open.
The presidential crusade launched on Wednesday will end on Sunday, according to the President of the Republic who said that before noon will be reserved for civic education sessions for the benefit of young people, politicians and administrative officials.