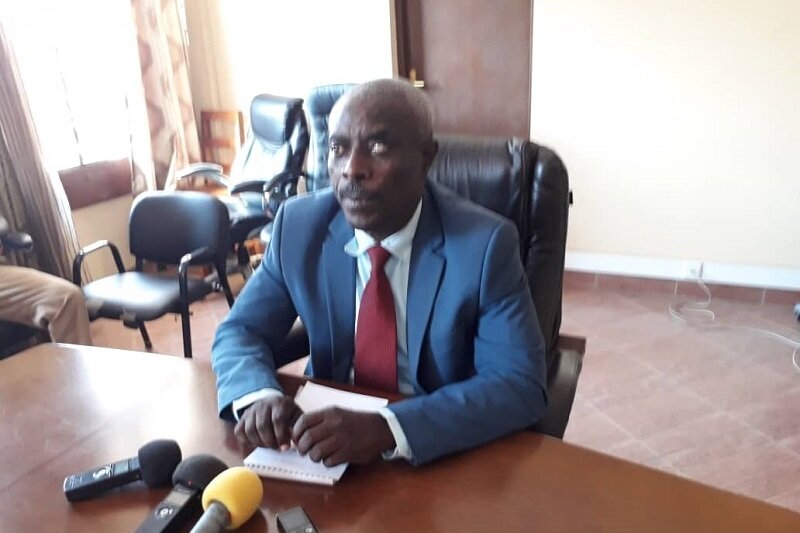 BUJUMBURA December 28th (ABP) – The finalists at the Buterere Technical High School are finally going to get their diplomas, according to the spokesman of the Ministry of Education, Technical and Professional Training, Mr. Juma Edouard.
Since the arrest of the director of that high school, Mr. Benjamin Manirambona, the one who was caught when he was sitting the national exam along with his students on behalf of a fictitious candidate, Firmin Simbananiye, the legal representative had disappeared from circulation, avoiding meeting officials from the Ministry of Education and other judicial services. He also removed the individual files of students including that of the fictitious candidate. This caused very serious prejudices leading to the closing process of the school year while the finalists of that school had to have diplomas.During a press briefing in Bujumbura on Thursday, Mr. Juma Edouard said that the legal representative of that school located in the northwest of the Bujumbura City, Mr. Elie Niragira, was arrested three days ago.
The Ministry could not issue diplomas while the files were incomplete. For the moment, there is no obstacle; laureates whose files are regular will get their diplomas, according to Juma. For that Ministry, the arrest of that legal representative will help unblock the situation regarding the diplomas of 2018 graduates and put an end to the conflict between the Ministry, students and parents, born of that situation.
The spokesman of the Ministry of Education also drew the parents' attention to the fact that this legal representative has set up another plan to remove all the characteristic signs identifying Buterere Technical High School, probably to erase the event that made that high school a very famous high school. He changed the name of the school illegally without the authorization of the Ministry.
Those illegal notices show that the school is now called the Christa Technical High School. This new denomination is unknown to the Ministry, which means that this high school does not exist. The papers, report cards and other school titles will not be recognized and it is the parents of students enrolled in that school who will pay the fees.