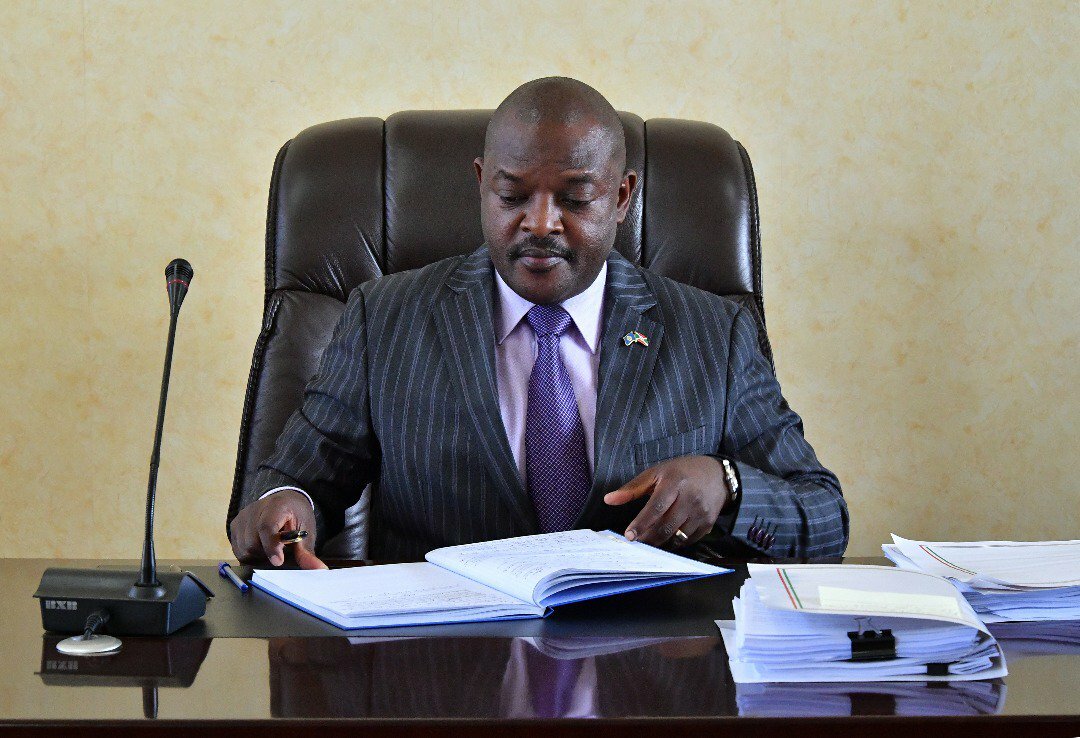 BUJUMBURA June 13th (ABP) – The Cabinet met on Tuesday June 12, 2018 in Bujumbura, led by Head of State Pierre Nkurunziza, with 13 items on the agenda, including the bill to set the general 2018-2019 State budget, as revealed in the statement of the General Secretary Office of the Government.
The other items concern draft Decrees on missions, organization and operation or reorganization of some Ministries. These Ministries are those of Finance, Budget and Economic Development Cooperation; Decentralization and Institutional Reform; the Interior, Patriotic Education and Local Development; the Ministry at the Presidency in charge of Good Governance; and that of Justice, Civil Protection and the Seals Control.
The other Ministries are of Environment, Agriculture and Livestock; the Ministry of Transport, Public Works, Equipment and Spatial Planning; that of Hydraulics, Energy and Mines; that of the Public Service, Labor and Employment. There are also the Ministry of Higher Education and Scientific Research; the Ministry of Communication and Media; as well as the Ministry of Youth, Posts and Information Technologies. The Cabinet finally discussed the miscellaneous.