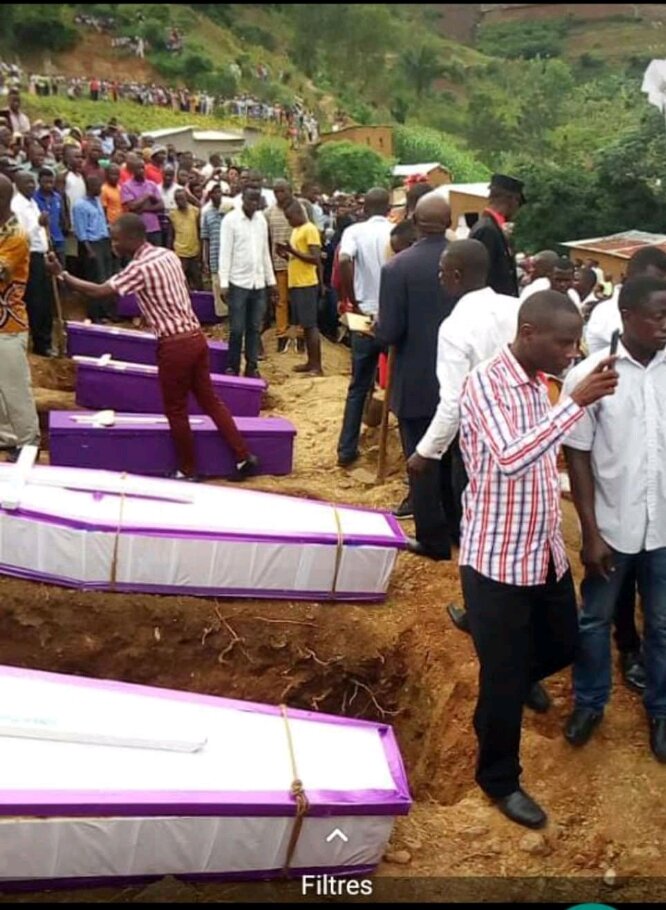 BUJUMBURA January 24th (ABP) – The administration of Kanyosha commune in Bujumbura province (western Burundi) proceeded, on Tuesday January 22, 2019, with the burial, at Muyira, of six corpses of the same family that died at the night from 17 to 18 January 2019 under the rubble of their house in Sororezo village, Muyira zone in Kanyosha commune.
This is the father, mother and four children whose house was washed away by heavy rain in that locality and caused a landslide.
Family members, friends, acquaintances and neighbors came to accompany those dead people to their last home.
The people contacted on the spot indicated that given the relief of the Kanyosha commune, such accidents could occur even in the future because the people build on the watersheds and the lands slide often. At the very least, we must prevent this by planting trees on these watersheds, they suggest.
This is not the first time a landslide has taken away human lives, it was recalled. Last year, in Mutambu commune of the same province, five people died under the rubble of a house, after the landslide. Only the father, who had woken up early to go to Bujumbura City Council, survived and returned after hearing the bad news.