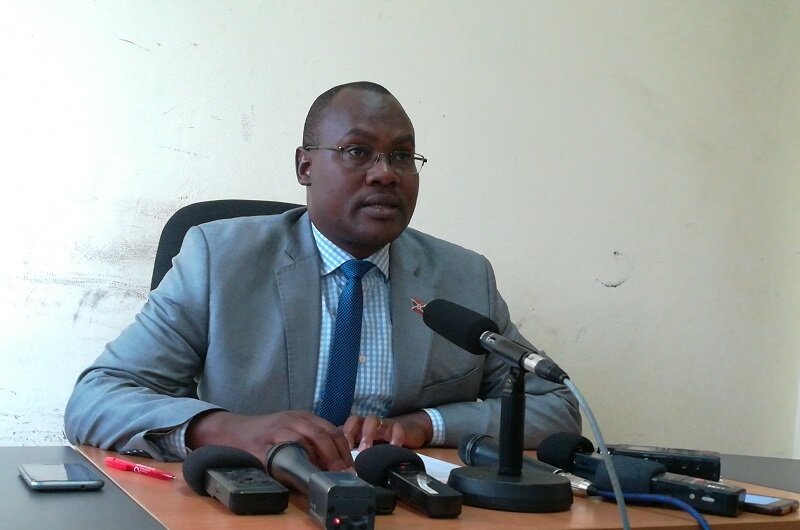 BUJUMBURA August 16th (ABP) – The Chairman of the Independent National Commission for Human Rights (CNIDH), Mr. Jean-Baptiste Baribonekeza, held a press briefing in Bujumbura on Monday August 13th, where he spoke on the appointment of Michelle Bachelet as UN High Commissioner for Human Rights and the recent statement by the UN Secretary-General's Special Envoy for Burundi, Michel Kafando.
Mr. Baribonekeza said that the CNIDH is following with interest recent developments at the global level that may have significance for the situation in Burundi. He stated that the CNIDH welcomes the appointment, on 10th August 2018, of Ms. Michelle Bachelet, former President of the Republic of Chile, to the position of United Nations High Commissioner for Human Rights.According to Mr. Baribonekeza, the CNIDH is satisfied with the political, security and human rights climate prevailing in the country. It also congratulates the politicians for agreeing on a consensus roadmap for the 2020 elections at the Kayanza workshop, he said.
For Mr. Baribonekeza, the CNIDH hopes that this change in this high position of the United Nations will bring a new era of strengthening cooperation between the Office of the United Nations High Commissioner for Human Rights with Burundi and other nations, in a spirit of mutual trust and respect for the principles of international cooperation.
He said that the CNIDH welcomes the statement of the special envoy of the Secretary-General for Burundi, Mr. Michel Kafando before the Security Council on August 9, 2018 and in which he welcomed the improvement of the political and security situation in Burundi, the return of refugees and the recent adoption of the roadmap for the 2020 elections, at the same time calling on the European Union (EU) to reconsider its suspension of cooperation with Burundi. Mr. Baribonekeza sincerely hopes that this appeal will be followed, as well as the appeal to Burundians to continue working towards the consolidation of national unity and peace.
In this context, he said, the CNIDH recommends to the international community to continue to support the Burundian people in the consolidation of peace, stability and sustainable development and to encourage the resumption of full cooperation between the EU and Burundi.
To the Office of the High Commissioner for Refugees (UNHCR), CNDIH recommends facilitating, in collaboration with the Government of Burundi and the host countries, the voluntary repatriation of Burundian refugees who have already requested it. It also recommends that the High Commissioner for refugees in collaboration with the authorities, systematically monitor the return of refugees with a view to facilitating support for reintegration, including spontaneous refugees.