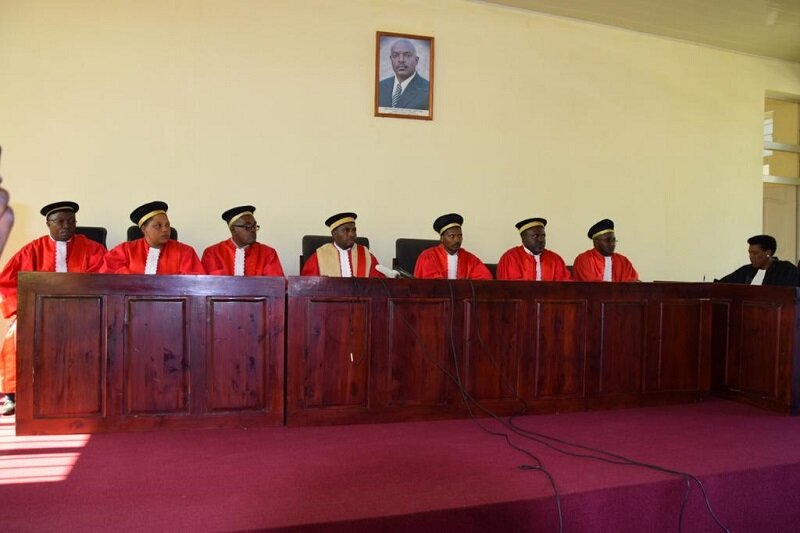 BUJUMBURA June 4th (ABP) – The Constitutional Court validated on Thursday May 31, 2018 at its Kigobe headquarters in Bujumbura Town Hall, the results of the elections of the Constitutional Referendum of 17th May 2018. The President of the Constitutional Court, Mr. Charles Ndagijimana, first demonstrated that the Independent National Electoral Commission (CENI) followed the procedure required by the electoral code, regarding the transmission of the file containing the results of the Referendum of May 17, 2018, so that this court checks the regularity of the latter.
For Mr. Ndagijimana, the Constitutional Court analyzed the regularity of the voting, as regards the conduct, the counting and the establishment of the results. On the regularity of the voting, the Court analyzed the legal and regulatory framework on the conduct of the electoral process and at this level, it did not identify any irregularities likely to influence the results of the vote. During the analysis of the Proclamation of provisional results as transmitted by CENI, CENI identified some material errors and proceeded to their recovery, in accordance with the electoral code. These errors do not substantially alter the provisional results as proclaimed, Ndagijimana said. He even said that the appeal lodged against the regularity and results of the Referendum by the Coalition of Independents "Amizero y'abarundi" was considered unfounded.
The President of the Court then proceeded to the proclamation of the final results of the Referendum of May 17, 2018. Thus, the Burundians who registered themselves on the roll to vote on the draft Constitution are 4,768,154 and the number of voters who voted was 4,586,730, or 96.19%. The number of voters who expressed themselves positively on the draft Constitution is 3,359,493 or 73.24% voters, while the number of Burundians who supported the no amounts to 888,564, or 19.37% voters. There are 188,283 invalid ballots, i.e. 4.1% of the voters, while the abstentions amount to 150,404, or 3.27%.
Faced with these data, the Constitutional Court found that the Referendum of May 17, 2018 on the draft Constitution of the Republic of Burundi was conducted according to the law, that it was approved to 73.24% of the people who voted and that those final results will be published in the Burundi Official Bulletin (BOB).