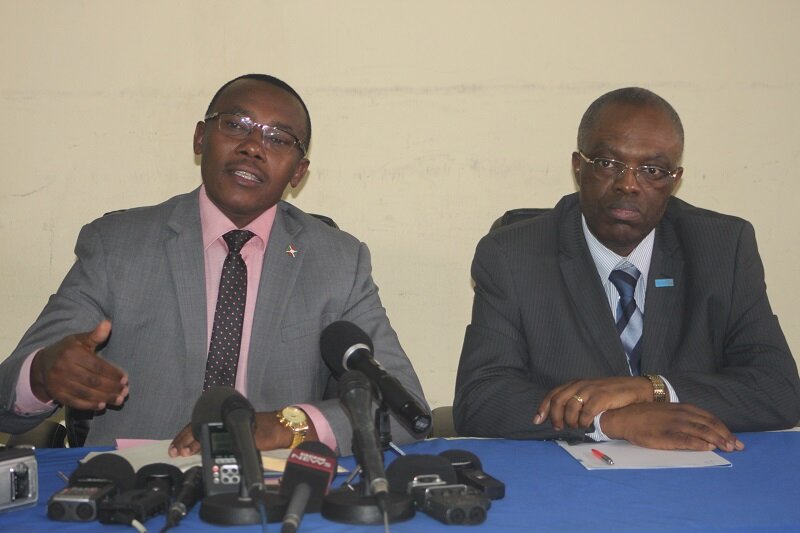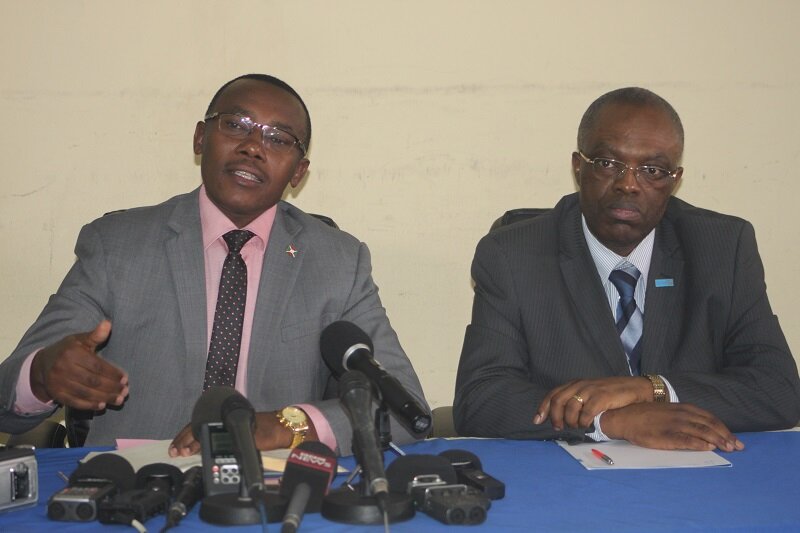 BUJUMBURA August 7th (ABP) – The Minister of Public Health and the Fight against AIDS, Dr. Thaddée Ndikumana and the representative of WHO in Burundi, Dr. Kazadi Mulombo Walter, held in Bujumbura on Monday August 6, 2018, a Joint press briefing on the Ebola outbreak in two neighboring provinces (North Kivu and Ituri) of the Democratic Republic of Congo (DRC) located at less than 400 km from Burundi. They reported that as of 4th August, 76 cases have been registered, including 13 confirmed and 33 deaths. It is likely that Burundi could fall into an Ebola epidemic, because there are direct flights and taxis that connect Bujumbura to Goma and regular flights and buses that make Beni-Goma, hence Burundi should remain vigilant, they said.
Regarding the prevention system, the two officials have indicated that Burundi has developed a contingency plan since June 2018. The preparatory activities are being implemented, with the support of partners, at all levels. This is the establishment of five health districts that have a land border with the DRC and five health districts that have a lake border with the DRC, identifying 11 entry points as priorities in those health districts, the rehabilitation of the Ebola treatment center located at Rukaramu in Mutimbuzi commune of rural Bujumbura province (west) and the availability of three ambulances at the Bujumbura international airport, the Ruhwa border in Cibitoke province (north-west) and the Nyanza-Lac border in Makamba province (south).
Regarding epidemiological surveillance, Burundi has already initiated training of trainers on integrated disease surveillance and cascade response in priority districts on the border with the DRC, as well as point-of-entry supervision and in priority districts. There was also the training of the National Rapid Response Team and in the districts. With regard to logistics, there was the acquisition of personal protective equipment kits and the distribution of a batch of equipment at the points of entry into Burundi, the Ebola treatment center in Rukaramu and priority health districts.
The journalists wanted to know how their protection will be guaranteed at the time of the collection of the information if this virus appears in Burundi, and Mr. Ndikumana indicated that there is already an effective procedure that can facilitate their task and their protection. He also said that the sampling will be done by medical specialists in the field and that the samples will be analyzed in a laboratory in Uganda. He also said that pending sensitization sessions, the Burundian citizens are called upon to implement the rules of hygiene.