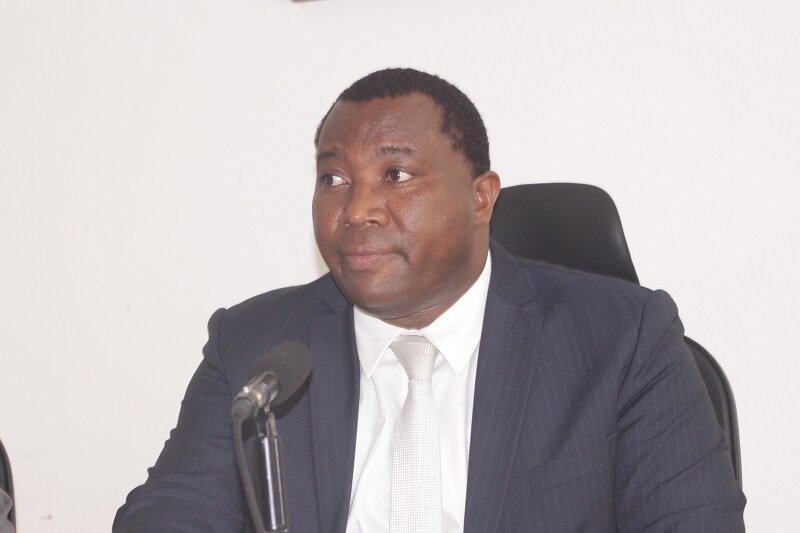 BUJUMBURA June 6th (ABP) – The total amount of contributions collected until May 31, 2018 amounted to 17,205,774,664 BIF, as announced on Tuesday June 5, 2018 by Finance Minister Domitien Ndihokubwayo, during a communication on the collection of public contributions to the 2020 elections.
Minister Ndihokubwayo said that contribution, made by the Burundian citizens, is classified into three categories. There is that of the non-salaried citizens, that of the civil
Regarding non-salaried citizens, he indicated that the collection activities for this category will begin in July 2018, in accordance with the joint Ordinance. This collection is based on the delivery of a receipt to contributors titled "Amatora meza 2020" (good 2020 elections) bearing the amount to contribute. He informed that the acquisition of the collection cards is in progress and that the procedure follows the normal course. For this category, the contribution is of two forms. There are households that will contribute an amount of 2,000 BIF per year, as well as students and pupils of voting age who will contribute 1,000 BIF per year. These collections are organized in two phases, one in July 2018 and the other in December 2018. They will be coordinated by the local administrative officials that will have to pay the funds collected on the nearest accounts open for this purpose.Servants of the State and that of the others.
For civil servants, their contributions are monthly and are determined by their salaries. They are deducted at source and sent directly to the account opened at the Central Bank dedicated to this purpose. Thus, the amount already collected until 31th May 2018 is 2 688 217 781 BIF.
The contribution of the category of others, namely companies, associations, religious denominations, non-profit organizations, cooperatives, NGO employees, Burundians of the diaspora, traders, economic operators and others, amounts to 6,234,323,549 BIF and is registered in the main account dedicated for this purpose located at the Bank of the Republic of Burundi. The people's contribution until 31th May 2018 amounts to 8 922 541 330 BIF.
On the general budget of the State, 2017 fiscal year, the State of Burundi contributed for an amount of 8 283 233 334 BIF.
Thus, the total amount of contributions until May 31, 2018 is 17,205,774,664 BIF.
Minister Ndihokubwayo informed that the provisional amount for the organization of 2020 the elections is around 70 billion BIF but, he said, the final amount will be determined after the return of the material used in the constitutional referendum of 17th May 2018. At this time, the commission in charge of this question will make an inventory of the equipment in gear and the one to replace.