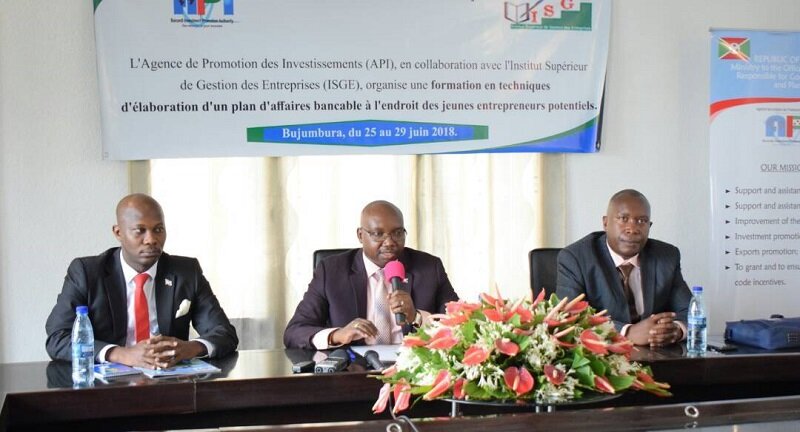 BUJUMBURA June 26th (ABP) – The Burundi Investment Promotion Authority (API), in collaboration with the Higher Institute of Business Management (ISGE), has organized in Bujumbura from June 25th to 29th, a training in techniques to draw bankable business plan. It was for potential young entrepreneurs.
In his opening address, API Director Léonard Sentore noted that the overall goal of the workshop is to train some 20 young graduates who have been pre-screened from more than 100 youth who have submitted their applications.
The API Director explained that at the end of the training, a better project will be selected to be followed up, in a particular way, in collaboration with the KCB bank whose executives are among the trainers. The KCB or another interested partner may extend a loan to finance this project.He added that the training concerns young people anxious to create job and already having an idea of ​​what they would like to undertake. The API, he said, hopes that at the end of the five-day training, those young people will be able to master the techniques of writing a bankable business plan, the general planning, budgeting techniques and financing research techniques of their projects in the banking sector.
Mr. Sentore also said that the training is an opportunity for those young people to share their experiences in project development. It should be noted that the training is the fourth of its kind, with the first edition starting in 2013, the second in 2014 and the third in 2017.