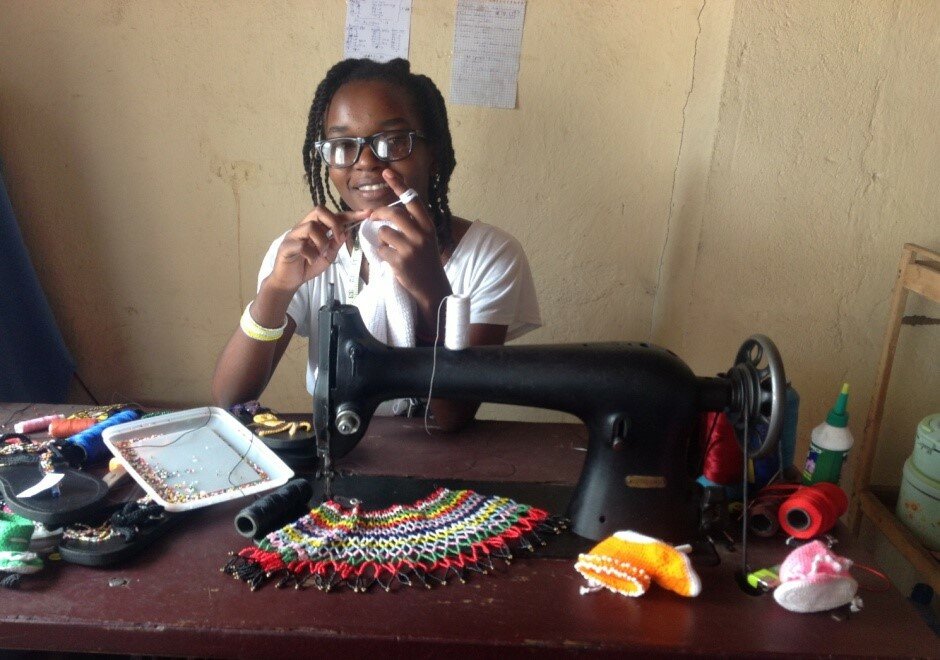 BUJUBURA November 27th (ABP) – Young Burundians graduating from universities begin little by little to open up to entrepreneurship and job creation.
Miss Hervine Ishimwe (24 years old) is an example. The latter finished her studies in electricity section at the Teachers College (ENS), and a year of unemployment pushed her to think and discover a childhood craft, the weaving.
Thus, Ms. Ishimwe decided to leave a childhood craft to establish her small business she called "Fashion Ikidede".Thus, she started with a capital of 60,000 BIF which, currently, has been multiplied by 10, she said. She has already hired six people, paid monthly and according to the work done. Those people are involved in the sanding and reassembling of heels for the sandals, while Miss Ishimwe is in charge of weaving and other works related to the company, including delivery."A year of unemployment was enough for me to quickly notice that my bachelor's degree in Electricity cannot, under any circumstances, help me to realize my dreams. After a long reflection, I was able to discover a profession of childhood to revalue", she told the check by ABP in an interview during the World Week dedicated to Entrepreneurship.
By that weaving, she produces children's clothes, even adults. She also makes other beauty objects obtained from the so called "ibidede". She is, until now, in possession of two machines, one to sand and the other to sew.
"Now the state is unable to find employment for young people leaving the universities. It's up to us, young people, to think twice about creating our own jobs, it's still possible", she said.
For her dream to become true, Miss Ishimwe has taken the academic path. "After realizing that with my first degree, I cannot get very far, I had to go back to school", she said. She is currently studying at the University of Lake Tanganyika in the marketing and management section. She is confident that at the end of that academic training, she will be equipped in entrepreneurial matters, which will allow her, according to her, to expand her business which is currently in the making.
However, she said that the path of entrepreneurship she has decided to pursue faces some challenges, including the difficult access to raw materials that must be imported from neighboring countries like Kenya and Uganda at exorbitant prices, the mentality of the people that are indifferent to the local products while focusing on others from outside.
As a young entrepreneur looking for herself, Ms. Ishimwe and other young graduates believe that the job creation issue requires the support of the government and any other person or organization, but without forgetting the partners and the friends of Burundi.
She winks at the young graduates from both public and private universities who still sit idly awaiting employment from the State. "Our best destiny is in our own hands. It is up to us to exploit and externalize our potentialities that remain hidden in us", she said. She regrets, however, the absence of a network of Burundian entrepreneurs. This makes every entrepreneur work independently without knowing the reality in other places. She wants to set up that network.
The World Entrepreneurship Week was launched in Bujumbura on Tuesday November 13, 2018 by the Burundian authorities. It ran from 12 to 16 November 2018 under the theme "access to finance".