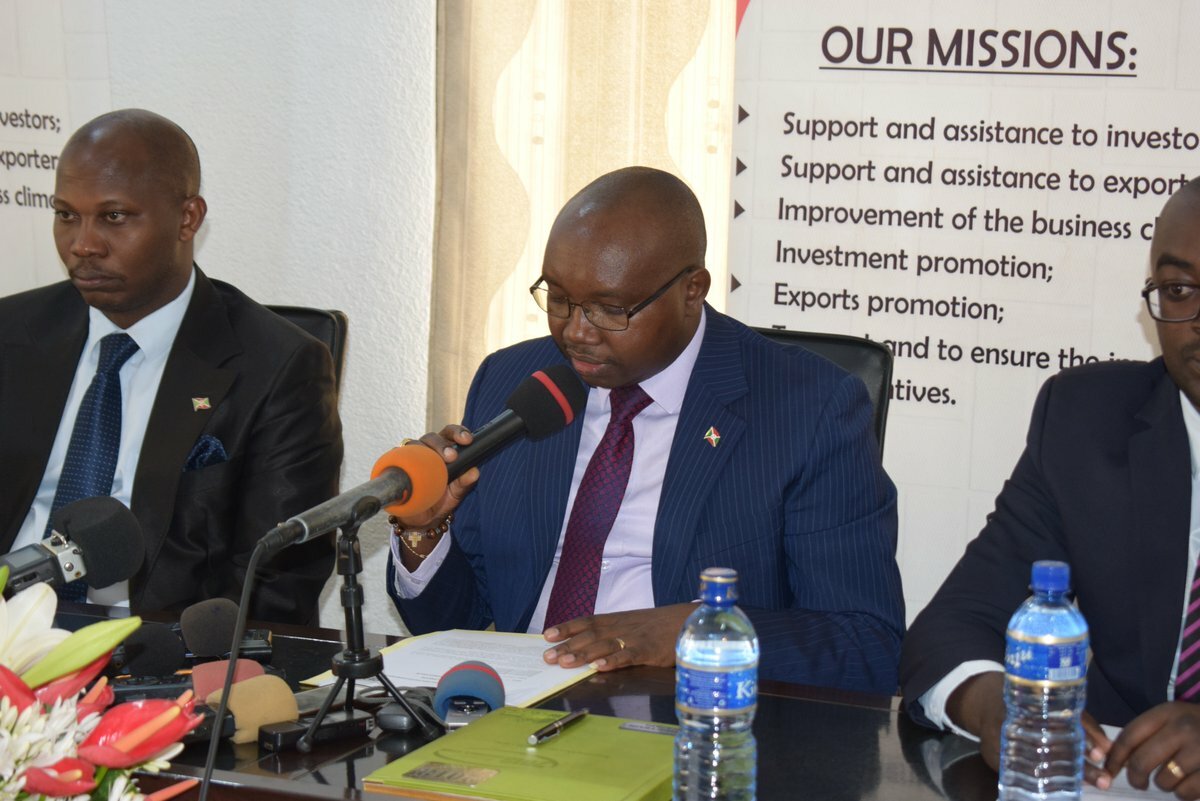 BUJUMBURA January 22nd (ABP) – The Burundi Investment Promotion Authority (API) expects to focus more on training in the future, according to its Director Léonard Sentore, during the presentation of the achievements report for the year 2018, in a press café held in Bujumbura on Friday January 18, 2019.
According to Sentore, the Authority plans to improve services by organizing a monthly open day so that investors can ask questions about the difficulties encountered, organize training of young people in bankable business plans in the interior of the country. The API will also train more potential young investors and provide support for five best projects, Mr. Sentore said, adding that this support can be provided through partners who can guarantee that monitoring. The training of potential exporters in sectors like the fishing, dairy products on norms and standards, and the hygiene of dairy products required on the international market, is also a priority of this year. The API Director said that the brand image of the product will be strengthened by raising the awareness of export processing units on compliance with packaging standards.
During this year, the API will train economic operators working in the Northern provinces on export opportunities for Burundian products. It will encourage them to export Burundian products to countries where there are more market opportunities offered by the various trade agreements that Burundi has already signed.
According to Mr. Sentore, the API will organize a fair of companies created and certified in Gitega province. Awareness campaigns are also planned to pool the production means in Rumonge, Cankuzo, Gitega, Ngozi and Cibitoke provinces.