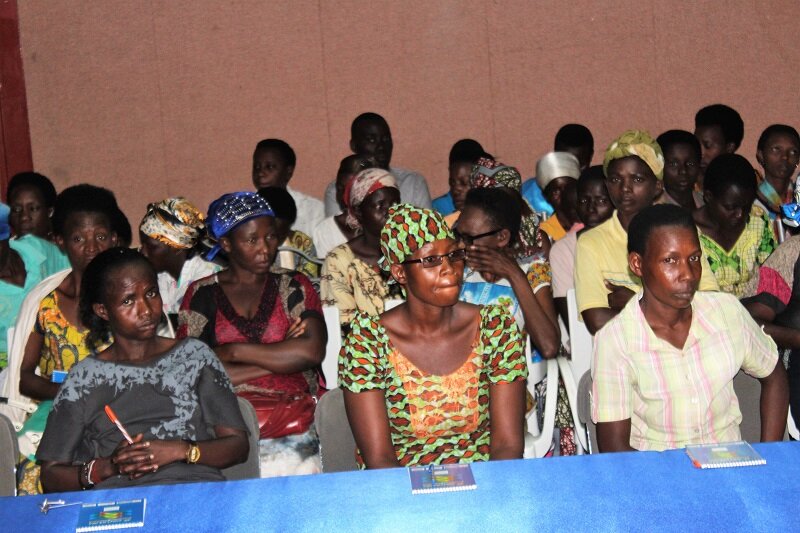 BUJUMBURA April 13th (ABP) – The Bujumbura Town Hall, in collaboration with the United Nations Fund for the Population (UNFPA), held on Tuesday March 10, 2018 in Bujumbura, a one-day awareness-raising session on family planning and the fight against gender-based violence, for women engaged in hygiene and sanitation in Bujumbura Town Hall.
 The UNFPA resident representative in Burundi, Mr. Richmond Tiemoko, in his occasional speech, pointed out that for the past few weeks he has just been in Burundi, he appreciated the quality of life in the Bujumbura City and especially the cleanliness characterizing the latter. He further indicated that since his arrival in Burundi, he has been informed that UNFPA has already undertaken some programs, which are in the process of being implemented in the Bujumbura Town Hall, the reason why he himself decided to continue their effective implementation.
According to Tiemoko, the work done by those women in their daily lives is very important and deserves special support from everyone because, he said, the cleanliness and hygiene of the city is a concern of everyone. Through this work, he continued, these women serve the entire nation, starting with their own families. To do that, he said that as parents and mothers, those women must be healthy. They need to be informed about health and reproduction, and especially about the fight against gender-based violence. According to him, those women also need security during their work and must also be protected against gender-based violence wherever they are.   On his part, the Mayor of the Bujumbura City, Mr. Freddy Mbonimpa, said that in collaboration with UNFPA, they found that those women need training, not only in relation to gender-based violence, but also in relation to their security during their daily activity.                                                                               It is for this reason, he pointed out, that this training and information session was jointly organized so that these women could be equipped with regard to their sexual health, the fight against GBV and their own safety. The Mayor of Bujumbura City said the training is timely because it will enable those women to know how to protect themselves against GBV and limit births without forgetting their safety. He warned some drivers who misbehave while those women are busy, often causing accidents. A driver who will be caught in this error will be severely punished according to the law, he warned.
The training session comes at the right time, one of those women told a check by the ABP, adding that thanks to it, they had sufficient knowledge about reproductive health and the fight against GBV. They thanked Bujumbura Town Hall and UNFPA for thinking of them.
Note that the training session saw the participation of about three hundred sweeper women.