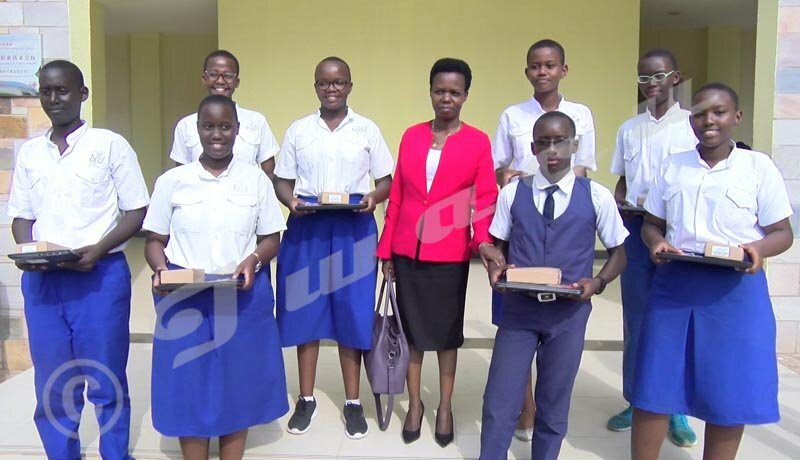 BUJUMBURA November 19th (ABP) – The Minister of Education, Technical and professional Training, Ms. Janvière Ndirahisha, handed over on Friday November 16, 2018, the awards to the best winners of the national competition (2017- 2018) of the basic school, a check by ABP, at the Kigobe professional and Technical School (north of Bujumbura) which hosted the ad hoc ceremony, has revealed.
Each winner received a computer and its accessories. The beneficiaries of those awards were six students from the Saint-Esprit High School, two students from SOS High School, one student from Makamba High School (southern Burundi) and another one from Sainte-Thérèse High School of Kinama, north of Bujumbura City Council.
In her occasional speech, Minister Ndirahisha expressed her pleasure at chairing over the "very first" award ceremony for the winners of the national competition for the basic education level.
"I congratulate you for having honored your parents, your teachers and your schools by achieving very good performances in the national competition," she said with a tone of satisfaction.
The congratulated winners got between 183.5 and 192.5 out of 200 marks.
Minister Ndirahisha took the opportunity to recommend those winners to "always" keep in mind the promotion of good ancestral values ​​based in particular on "the love of doing well a job" in its entirety and everywhere.