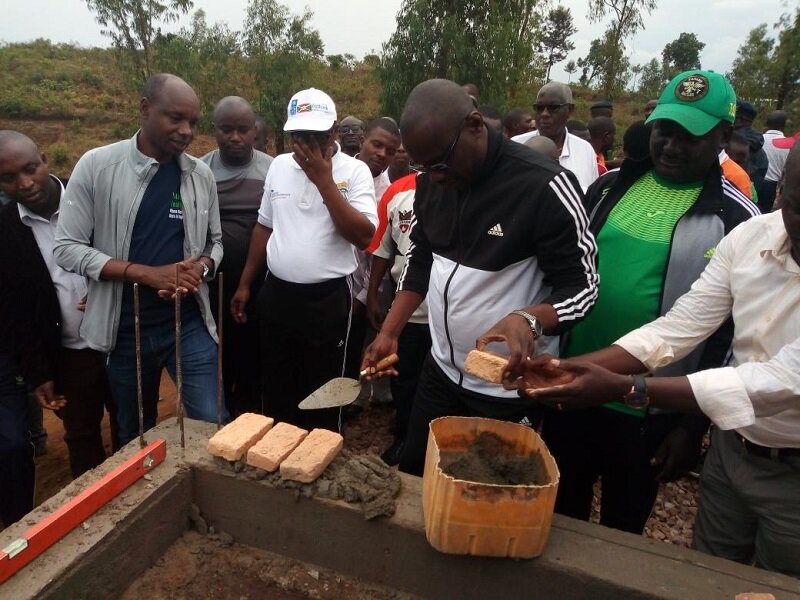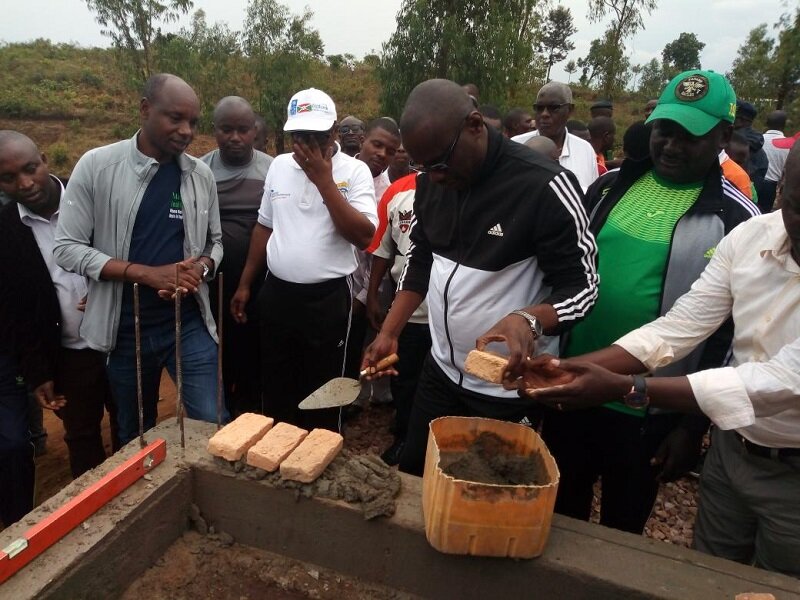 BURURI July 30th (ABP) –The Senate President of Burundi, Mr. Révérien Ndikuriyo, made a tour in Vyanda commune at the village health works of Kigutu on Friday July 27, 2018, a check on the site by ABP has revealed.
On his arrival, he participated in community development works that consisted of mixing cement and sand to build the walls of a Kigutu Basic School.
The Senate President also visited a construction site of Kigutu modern hospital built in sustainable materials with a ground floor and three floors.That site of twelve-classrooms, an administrative block and a library is in the upper chaining stage and plans to open the doors in September with the start of the school year 2018-2019.
He then held a meeting in the same village with the administrative authorities from Bururi, Makamba, Rumonge provinces and local people.
During the meeting, he warned people of those provinces who are appropriating the nature reserves by cultivating and building houses, saying that they will be dispossessed of those reserves to allow the State to carry out there general interest projects.
Mr. Reverien Ndikuriyo asked the people of those provinces to be aware of the high cost of living and take initiatives for their self-development. He asked them to fight against bushfires, and to reforest the mountains.