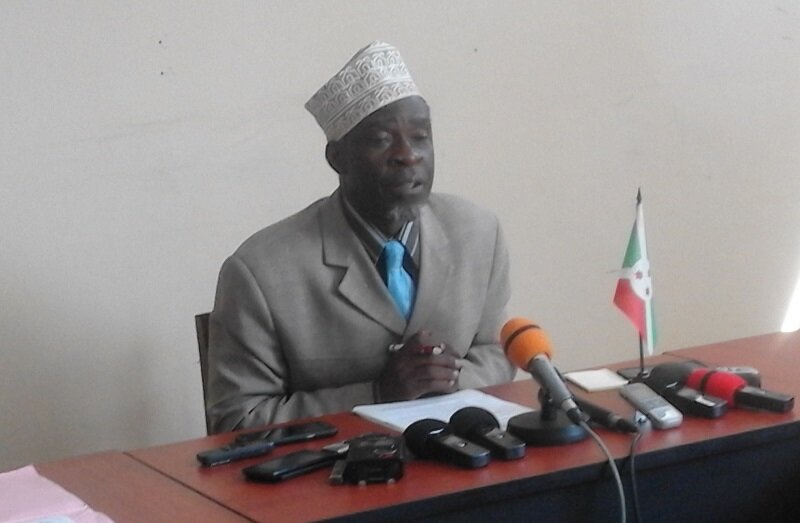 BUJUMBURA May 25th (ABP) – The suspension of publication of the "announcements and advertisements" section of the newspaper "Le Renouveau of Burundi" that the National Media Council (CNC) had taken against it has been lifted, as announced on Wednesday May 23, 2018 by the chairman of this regulatory body, Mr. Ramadhan Karenga, during a press conference.
The newspaper is authorized to publish the section in languages ​​other than French, namely Swahili and English, from May 24, 2018, said Karenga, noting that the authorization comes after analysis, on Tuesday, May 22 2018, of a letter of apology and the sanction lifting of the newspaper that the general management of the newspaper sent to the CNC.
The CNC chairman also indicated that the cases of suspension of the broadcast of Voice of America (VOA) and BBC radio stations over the Burundian territory have been analyzed at the same time as that of Le Renouveau newspaper. He noted that the BBC and the VOA corresponded to the CNC on 11th May 2018 and 18th May 2018, respectively, in which the two radio stations acknowledged that they had violated the rules of the craft.The behavior adopted by the officials of the said newspaper is appreciable, said the chairman of the CNC, adding that the same officials have, through this letter of apology, recognized the shortcomings observed and have committed to respect the law governing the press in Burundi.
The BBC acknowledged that, in its "guest of the week" show, its editorial line and the principles of balanced information and rigorous verification of news sources have not been respected. In its correspondence, the media "regretted its mistakes and offered its sincerest apologies". Radio officials have also promised that they will take serious steps to ensure that such mistakes do not happen again.
In its correspondence, the VOA provided explanations for the shortcomings noted in information and admitted the allegations made to it by the CNC. To break with this lack of good collaboration, the VOA Board of Directors would like to send a delegation to Burundi to find a solution together with the Burundian authorities.
The CNC chairman seized the same occasion to welcome the work of the media synergy during the referendum vote of May 17, 2018. He appreciated the exemplarity and professionalism of the media that marked the media coverage of the event and called them on to continue to prove that they are professionalizing progressively.