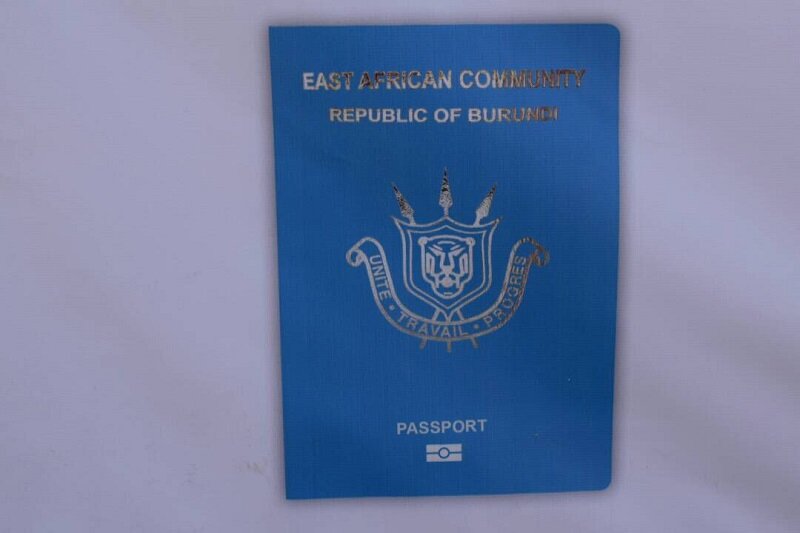 BUJUMBURA May 30th (ABP) – The 1st Deputy President of the Republic of Burundi, Mr. Gaston Sindimwo, officially launched on Monday May 28, 2018, the production of the passport of the East African Community (EAC) by the General Migrations Commissariat of the Ministry of Public Security and Disaster Management. On behalf of the President of the Republic, Mr. Sindimwo congratulated this Ministry and the General Commissariat of Migrations for the speed with which they worked. He pointed out that the new passport that was starting to be produced will be used immediately and that the old passport will continue to be used for a period of two years.
With the production of the new EAC passport in addition to other actions already carried out, Mr. Sindimwo said that this shows that the Government of Burundi is implementing the EAC action plan with firmness.
In his speech, the Minister of Public Security and Disaster Management, Chief Police Commissioner Alain Guillaume Bunyoni, pointed out that even though the passport is unique for the EAC countries, it includes a code specific to each country of origin. The novelty, he said, is that even minor children will have a 5-year passport with 32 pages, while the adult one has a 10-year validity with 52 pages.
Minister Bunyoni also pointed out that Burundi comes in third place, after Kenya and Tanzania, to produce this passport. It remains South Sudan, Rwanda and Uganda. Prices will remain unchanged for a while, but he did not discount the idea of ​​changing the price afterwards, since he is asking for additional efforts over the old one, he said.
In a welcoming speech, Commissioner General of Migration Jimmy Hatungimana said that the production of this EAC passport comes in response to the recommendation of the 17th EAC Summit to produce a unique passport in all EAC countries. He took the opportunity to outline the problems faced by different services, including that of the National ID card whose production is not computerized, leaving an opening for cheaters, while the passport is produced on the basis of this card. He also expressed the wish for the computerization and interconnection of all border offices. The inadequacy of the staff, the need for police dogs at Bujumbura International Airport, the archiving of the files that remain physical and the problem of staff displacement are also concerns.