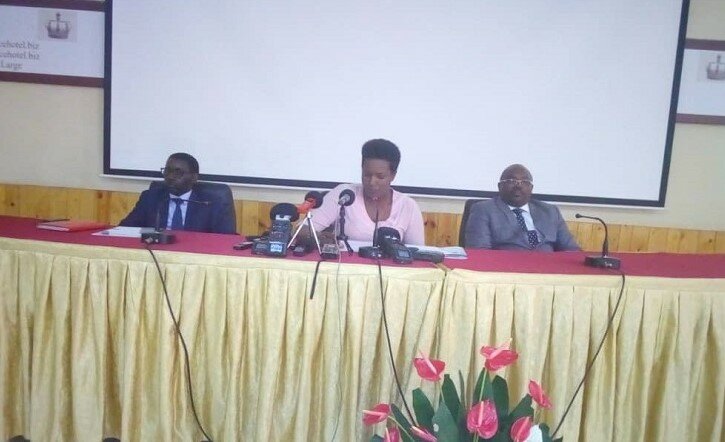 BUJUMBURA February 28th (ABP) – The Ministry of Justice, Civil Protection and Seals Control, in collaboration with the Ntabariza-SPF (Solidarity with Prisoners and Their Families) Association, organized at the Royal Palace Hotel on Tuesday February 26, 2019, an information workshop on the implementation of the measure of presidential pardon.
The workshop was attended by the public prosecutor, prosecutors, prison officials, police officers, territorial administration officials and representatives of the diplomatic corps accredited in Bujumbura.
According to estimates, the implementation of the Presidential pardon measure concerns more than 3,000 inmates. It is a huge job that requires a lot of effort and resources. To make its contribution, the Ntabariza-SPF association initiated a project to support the implementation of the measure of presidential pardon at the end of 2018.
In his presentation, the development consultant, Mr. Guillaume Makarakara, indicated that this support project aims to restore convicts with their dignity. The aim of the project is to identify the prisoners who have benefited from the presidential pardon with a view to reducing the number prisoners and improving the living conditions of the remaining detainees.
The implementation of this project, Makarakara said, will prevent rumors saying that some inmates are kidnapped after their release. At the level of the methodology, investigators trained in this matter will proceed with the identification and analysis of all prisoners' cases in order to count those who must be released.
To avoid any error, they will put the photo of the released on their index card. This identification work will be carried out in 11 prisons and three rehabilitation centers. In the end, the work done as part of the project will make it possible to identify the irregularities noted previously. In terms of innovation, the released prisoners will benefit from the means of transport leading them to their communes. A follow-up index card of their social reintegration will also be established. Note that the cost of the project is estimated at € 788,324.75, equivalent to 1.5 billion Burundian Francs.