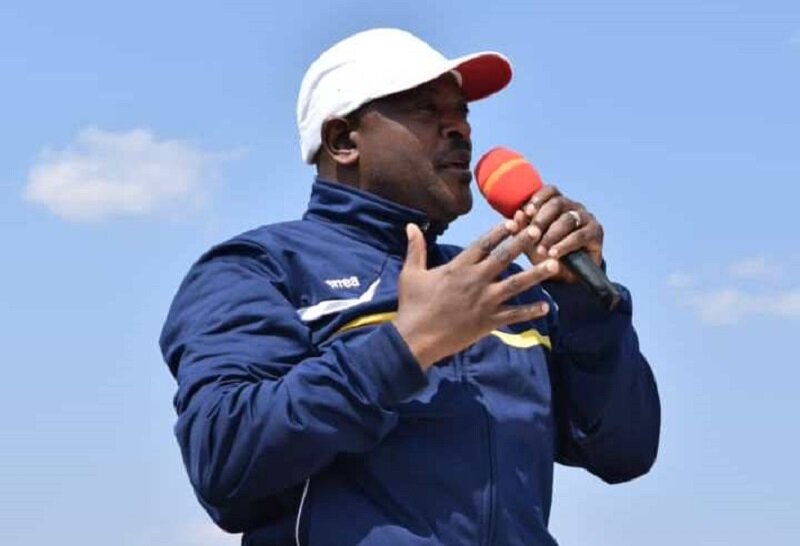 GITEGA July 20th (ABP) – The President of the Republic of Burundi, Mr. Pierre Nkurunziza launched on Wednesday at the Ingoma stadium of Gitega the summer camps of students on holidays that will be organized in all the communes of the country and will be centered on the execution of major development works such as the construction of community infrastructures.
In his welcoming speech, the governor of Gitega, Mr. Venant Manirambona, indicated that people of that province and young people in particular are engaged in Community Development Works.The 1st Deputy-President of the Senate, elected MPs in that province, four Ministers respectively the Minister in charge of Youth, the Minister of the Environment, the Agriculture and Livestock, the Minister of the Interior, Patriotic Education and Local Development and the Minister of Human Rights and Gender, governors and administrators of the country, senior executives of the State as well as a crowd of people, honored the launch of those activities with their presence.
As an example, the 500 students on the 2017 summer holidays carried out rehabilitation works of the Ingoma stadium with an estimated value of sixty-five million BIF (65,000,000 BIF).
In his speech, President Nkurunziza said that those summer camps are launched at a favorable time when peace and security reign throughout the country.
He congratulated the general public and young people for their involvement in carrying out the community development works, which provides an important assessment of the last ten years. The works done by the students on the 2017 summer holidays across the country has an estimated value of more than 18 billion BIF, he said.
The President of the Republic also drew up a balance sheet consisting of works made by people of various provinces of the country during the last ten years. From 2006 to date, there are 6,000 primary, secondary and university schools built for 1,900 schools built between 1962 and 2005.
Now, there are more than 16 stadiums built since 2017 when previously there were only four stadiums. There are governors who worked in indecent cabinets, but now there are some provinces that have already built storey buildings citing Ngozi and Makamba.From 2007 to now, there are 35 public and private universities already erected while previously there were seven universities.
In one year, 250 offices of hill leaders have already been inaugurated. He said many other community development infrastructures are under construction throughout the country.
The President of the Republic invited students on vacation to carry out major works in particular the construction of community infrastructures that can be dedicated to those young people and will serve as a model for future generations. He invited administrative authorities and parents to follow up and provide support for these summer camps.