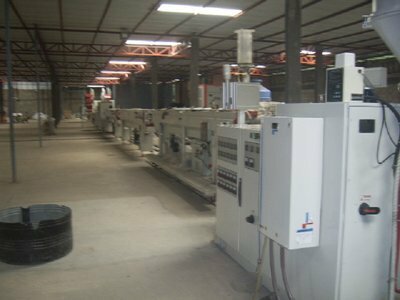 BUJUMBURA January 19th (ABP) – The marketing manager of the Plastex company, Mr. Jean-Paul Manirakiza, in an interview with a check by ABP on Wednesday January 17, 2018, indicated that the company is working hard in the manufacture of material that Burundians used to import from abroad.
"Burundian traders no longer need to import some products from abroad, as long as the Plastex company is already serving to lighten that burden," he said.
That company manufactures, among others, basins of incomparable quality compared to those produced by Kenpoly and Cello companies, respectively in Kenya and Tanzania, and to various sizes, such as cans of five to 20 liters. The same company manufactures buckets specifically used in construction for the transport of cement, ordinary buckets, watering cans, various types of PVC pipes and other kinds, water discharge rollers, water tanks , as well as false ceilings that most Burundians only found in Dubai.
All those products are sold at low prices, noted Mr. Manirakiza who, illustrating that competition in terms of price, compares the plastic chair manufactured by that company which is sold at 15,000 BIF to that manufactured by the Kenpoly company from Kenya which is bought at 24,000 BIF.
According to Mr. Manirakiza, some clients, including the Savonor, non-governmental organizations and some government projects have already seen the advantage in the quality of the products and prices offered by that company, from which many come to stock up at their home.  He therefore calls other Burundian traders to come and buy because, he added, many Congolese are already registered as their potential customers.
abp jbnk / ynd JAN 18