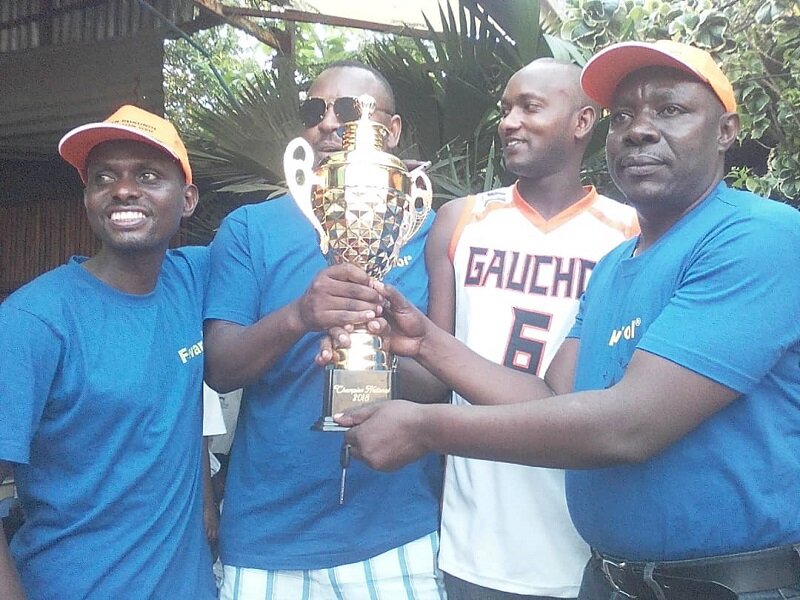 BUJUMBURA September 4th (ABP) – The Burundi Basketball Federation (FEBABU) held in Bujumbura on Saturday September 1st and Sunday September 2, 2018, matches for the semi-final and final of the National Basketball Championship, 2018 edition.
Regarding the semi-final matches played on Saturday, on the women's side, the first semi-final between Berco Stars and Rumuri ended with the score of 104 points against 27 in favor of Berco Stars. The second semi-final was played between the Gazelles and the Aigles Noires, the score was 56 points against 26 in favor of the Gazelles.
On the men's side, New Stars beat Target Intamenwa by 80 points against 77 while at half-time Target led the advantage by 35 points against 34 of New Stars.
On Sunday, the first final was against the ladies, Berco Stars against the Gazelles and the score was 53 points against 45 in favor of Berco Stars.The second match was played between Dynamo and Gymkhana. The latter won by 74 points against 61.
On the men's side, the amateur basketball audience had the opportunity to attend a very balanced final between New Stars and Gymkhana.
In the first quarter, New Stars had 18 points against 13 of Gymkhana. At halftime, the score was 32 points against 34 in favor of Gymkhana while in the 3rd quarter, the two clubs were tied by 54 points everywhere. The final was finally won by New Stars with a score of 76 points against 75.
Cups and prizes were granted to teams, players and associations that performed well and those that were well organized during the 2018 season.
Note that all those matches took place in the field of the sports department.
In football, the national team "Intamba mu rugamba" senior got on the plane on Saturday September 1st to Gabon where it will play on Saturday September 8th the match counting for the qualifiers for the African Cup of Nations (CAN) of which the final will be played in Cameroon in 2019.
Passing by Ethiopia, they played a friendly match against the Ethiopian national team, a match that took place on 2nd September 2018 at Awassa Kerema Stadium in Addis Ababa, the Ethiopian capital.The score was one goal everywhere. On the side of Burundi, striker Hussein Shabani opened the scoring at the 58th minute before Getaneh Kebedi equalized at the 72nd minute of play.
The Burundian delegation consists of 22 players, including Nahimana Jonathan, Ntibahezwa Dieudonné, Nsabiyumva Frederic, Moussa omar, Nshimirimana David and Nduwarugira christophe.
They include Harerimana Rachid Leon, Nizigiyimana Abdul Karim, Ngando Omar, Bigirimana Gael, Duhayindavyi Gael, Nahimana Shasiri, Mustafa Francis and Muryango Mabano.
Ndikumana Trésor, Kwizera Pierre, Abdoul Fiston, Saido Berahino, Shabani Hussein, Amissi Cédric, Shaka Bienvenu and Ndarusanze Jean Claude are also included.
The staff consists of Mr. Niyungeko Alain Olivier as head coach, Mr. Omar Ntakamaro, assistant coach, and Mr. Vladmir Niyonkuru, coach of the goalkeepers.