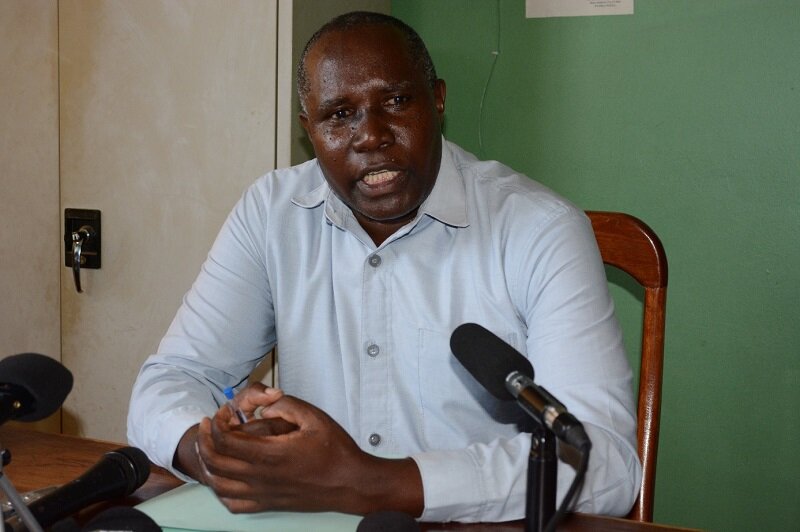 BUJUMBURA May 30th (ABP) – The Ministry of Justice held a press conference on Monday, May 28, 2018 in Bujumbura during which it warned judges and magistrates of higher and lower courts who fall into the trap of corruption or other unworthy and inhumane behavior. According to the Director of the judicial organization and State Attorney at the Court of Justice of the East African Community, Mr. Nestor Kayobera, it has been seen in recent days, some senior magistrates of the Court of Appeal, those of the General Prosecution of the Court of Appeal, the high courts and even the courts of residence who were caught, arrested and even detained in some prisons of Burundi, especially the central prison of Mpimba, because of corruption.
Mr. Kayobera recalled that last year, necessary measures to fight against corruption had been taken but he regrets to see in recent days, magistrates arrested for corruption. He said that the day of May 28, 2018 was dedicated by the Ministry of Justice to start a campaign of execution, observation and verification of judgments in five provinces of the country. It is also an opportunity to inform judges and magistrates that they must be aware that rigorous and immediate measures will be taken against them, especially in relation to corruption.
Recalling that there are magistrates who have recently been caught with the offense of bribery and that even a whole siege has been imprisoned in Mpimba Central Prison, Kayobera added that it is in this perspective that the Ministry of Justice would like to appeal to judges and magistrates that they must take all necessary measures to ensure that they are not caught in corruption-related offenses.
On the question of the trial in connection with the candidacy for the third term of President Pierre Nkurunziza, which is at the Court of the East African Community, Mr. Kayobera indicated that the judgment was rendered in the Appeals Chamber because the State had won in the 1st Division of that Court. He said he cannot say much about this judgment, because according to him, the State has not yet been served and does not have a copy of judgment. He promised to speak after seeing the judgment copy and remain confident that he will not lose on the record.He also appealed to the heads of the courts, prosecutor's offices and public prosecutor's offices to make the necessary disciplinary decisions because, he said, the code of ethics of judges is clear. An official who leaves unpunished an abuse he is responsible for punishment, exposes himself to disciplinary sanctions compared to his superiors, he said. The Burundian people need fair and impartial justice, he said.
It should be noted that over the past year, 21 judges and magistrates have been dismissed for corruption, Kayobera said.