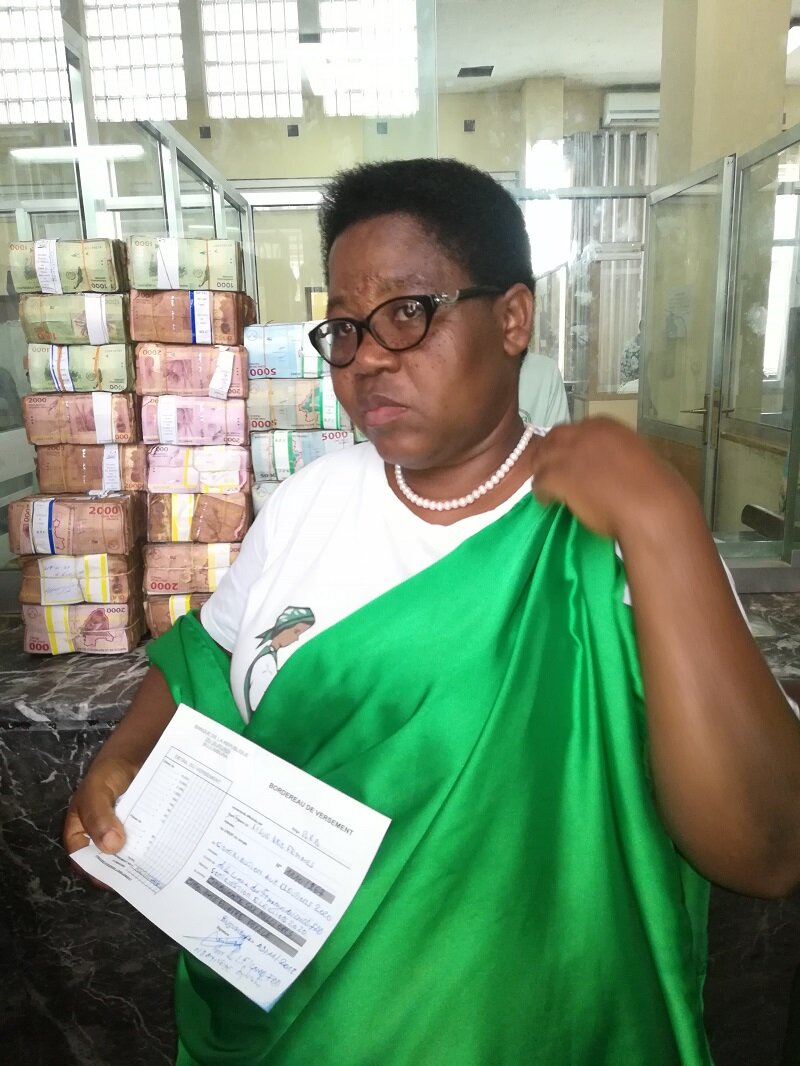 BUJUMBURA November 12th (ABP) – The Minister of Human Rights, Social Affairs and Gender, Mr. Martin Nivyabandi and Ms. Goreth Yamuremye, chairperson of the Women's League of the ruling party proceeded on Friday November 9, 2018 to the payment of the contributions to the 2020 elections in the Bank of the Republic of Burundi, with a respective amount of 71,680,500 BIF and 56,054,000 BIF.
He also stressed that his staff wanted to respond to the appeal made by the President of the Republic of Burundi who asked all Burundians for a good organization of elections. In the past, Nivyabandi said, there was always a tendency to wait for foreigners and various foreign organizations to help organize the elections while it is a matter of ​​sovereignty.According to Minister Nivyabandi who paid the sum on behalf of the staff of his ministry, Burundi had its political independence. It must also have economic independence to manage to organize our elections without any foreign intervention.
She also said that the ruling party women's league responded to the appeal by the president of the Republic of Burundi to join other Burundians who have already done that commendable action.Ms. Yamuremye, accompanied by the National Secretary of the movements affiliated to the ruling party, reported on her part that they came to pay 56.054.000 BIF to the account of the 2020 elections. "This is to support the sovereignty of the country as well as its independence. She thanked all the women members of her party who have made big efforts to collect that sum of money.