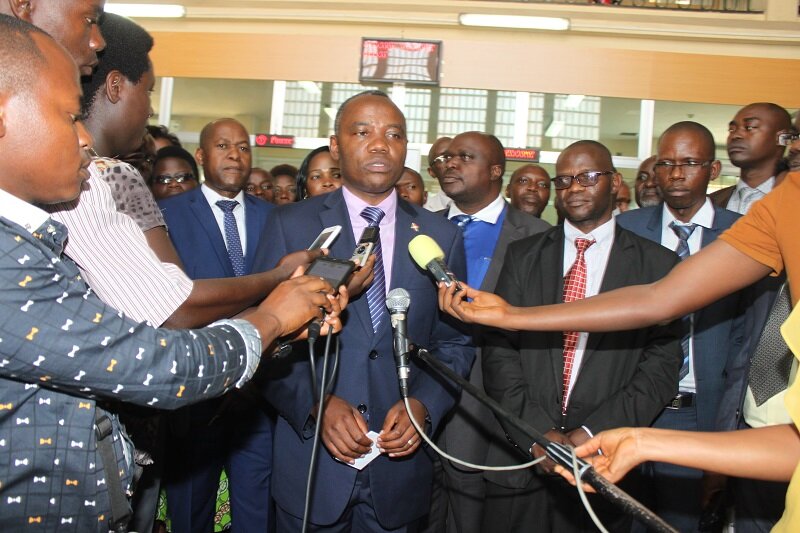 BUJUMBURA March 14th (ABP) – The Minister of Energy and Mines, Mr. Côme Manirakiza, along with some representatives of the Ministry's staff, paid on Tuesday March 13, 2018 to the Bank of the Republic of Burundi (BRB), a contribution of two hundred and fifty-six million seven hundred and twelve thousand Burundian Francs (256,712,000 BIF) for the 2020 elections.
According to Mr. Manirakiza, the contribution came from the efforts of the staff of the Ministry that understood that it is indispensable in a democratic State. In that contribution is that of the partners at the level of the Ministry who expressed their wish for a good holding of the 2020 elections, added Mr. Manirakiza.
He also said that after a consultation with his family, he himself came with a sum of two million nine hundred thousand BIF (2,900,000 BIF), as a contribution to the same elections of 2020.