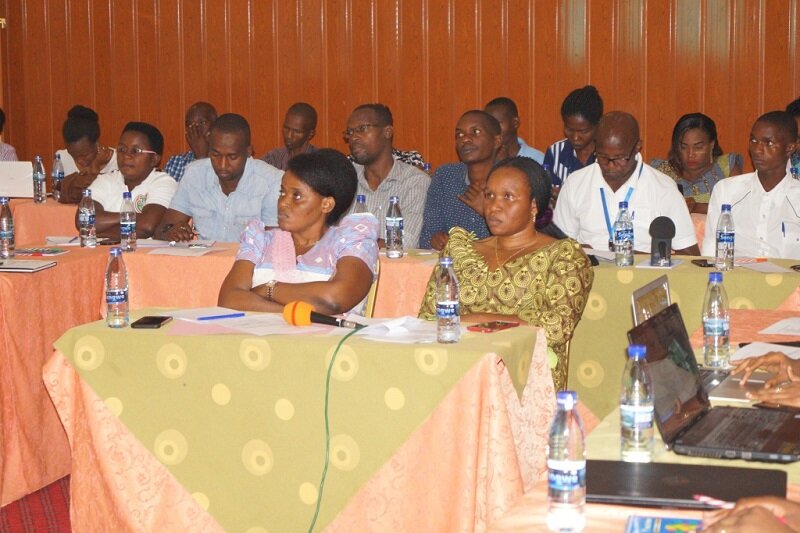 BUJUMBURA March 2nd (ABP) – Since Thursday, the Burundian capital has been hosting a sensitization and information exchange workshop for local media on Burundi's integration process into the East African Community.
In her opening address, the Minister in charge of the EAC Affairs, Ms. Isabelle Ndahayo, indicated that, as soon as it joined the EAC in 2007, Burundi made a lot of progress in terms of integration within the EAC.
She pointed out, however, that the populations of the Member States are not yet sufficiently informed about the integration process.
Aware that the media are indispensable partners in informing and educating people on the process of integration of Burundi into the East African Community, the Ministry in charge of integration within the Community invited officials and media professionals to that information exchange workshop to achieve this goal.
Participants at the meeting exchanged views on the state of play of integration, the challenges faced and the solutions envisaged to overcome those challenges. The aim is to share useful information on the extensive and progressive process in order to enable them to open up frank discussions and debates and thus influence the promotion of greater citizen participation.
For two days, the participants in that workshop have to be edified on various themes. On the 1st day, they followed presentations on 5 themes. The first theme developed by Claver Ntasehera, head of the specialized unit for planning, monitoring and evaluation at the Ministry in charge of EAC affairs, focused on generalities on the integration process of Burundi within the EAC. Mr. Jean Pierre Bacanamwo, Interim Director General for Infrastructure and Economic Affairs at the same Ministry, spoke on the 2nd theme of Border Trade, unique Customs Territory and unique Stop Posts in the EAC.
The third theme was developed by Philbert Nsanzamahoro, Director of the Infrastructure Department.
He focused on the steps taken in the implementation of projects and programs in the infrastructure sector within the Community. Ms. Dora Simbare, Director of Social Affairs at the Ministry, spoke on the 5th theme, namely the steps taken in the implementation of projects and programs in the social sectors within the Community.
The last theme of the day was developed by Ms. Anabelle Twagirayezu, Interim Director General of Political, Diplomatic, Defense and Security Affairs at the Ministry in charge of the EAC and focused on the state of play of the political federation of the EAC States. The organizers of the workshop hope that, at the end of the meeting, the managers and media professionals will come up with projects and programs of the Community so that they can in turn relay the information to people.