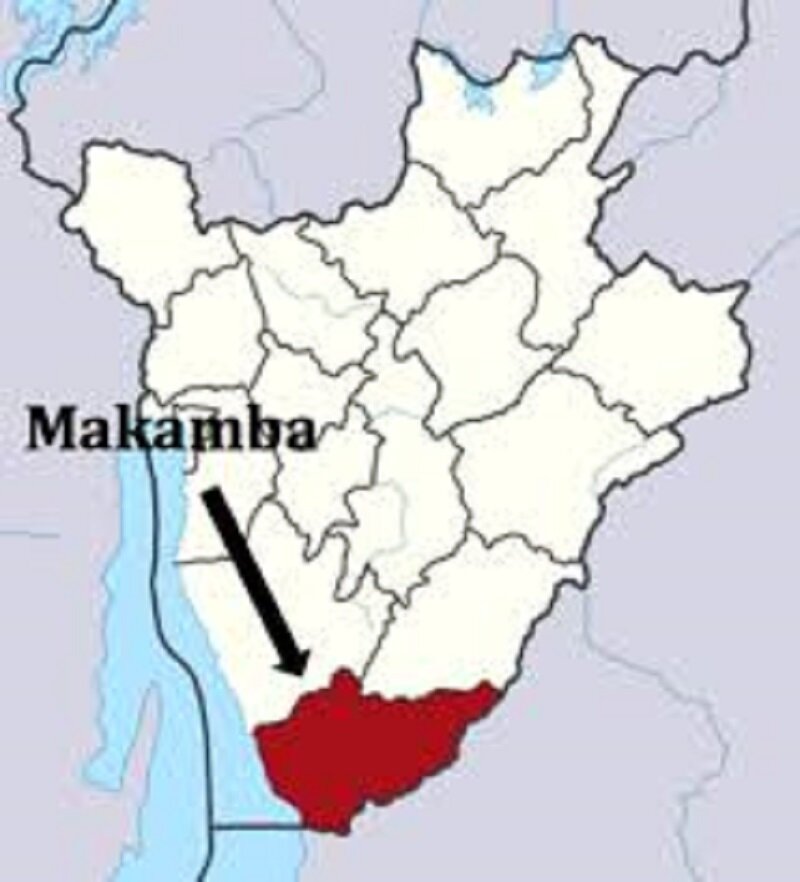 MAKAMBA February 27th (ABP) – The named Astère Niyondavyi from Buheka in Nyanza-Lac commune and Armand Luc Dusabamahoro from Mbizi in Kibago commune were sentenced by the court of residence of Nyanza-Lac on Thursday February 22, 2018 and the High Court (TGI) of Makamba on Friday February 23, 2018, a check by ABP revealed.
Astère Niyondavyi, who was a census taker at Buheka basic school, was sentenced to 2 years and fined 200,000 BIF for assaulting Miss Estella Nishimwe who had applied for registration on February 12, 2018. The Nyanza-Lac Residence Court imposed on the same person a sentence of 3 months in prison and a fine of 400,000 BIF for having jeopardized the voter registration process, totaling 2 years and 3 months imprisonment and a fine of 600,000 BIF. If he does not pay that fine, the year will be added to that prison sentence.
In addition, the Makamba high court sat in two flagrant cases, the Public Prosecutor (MP) accused Armand Luc Dusabamahoro of intimidation and extortion of a pannier from Miss Chantal Niyomwungere who came to register at Ruyange basic school on February 11, 2018. Dusabamahoro was also charged with a home breaking.
The TGI acquitted Dusabamahoro for the third crime of housebreaking while for the two previous crimes the TGI sentenced him to 6 months in prison and a fine of 50000 BIF for each crime, thus totaling one year imprisonment and a fine of 100000 BIF.
Another person that the Public Prosecutor accused before the TGI is Jean Bosco Nshimirimana of Rangi hill in Nyanza-Lac commune. He accused him of having influenced the vote to people who had come to register at the registration center on Rangi hill.
Nevertheless, the TGI referred the case to another public hearing and asked the Public Prosecutor to bring witnesses who saw Nshimirimana influence the people to vote against the bill to revise Burundi's constitution.