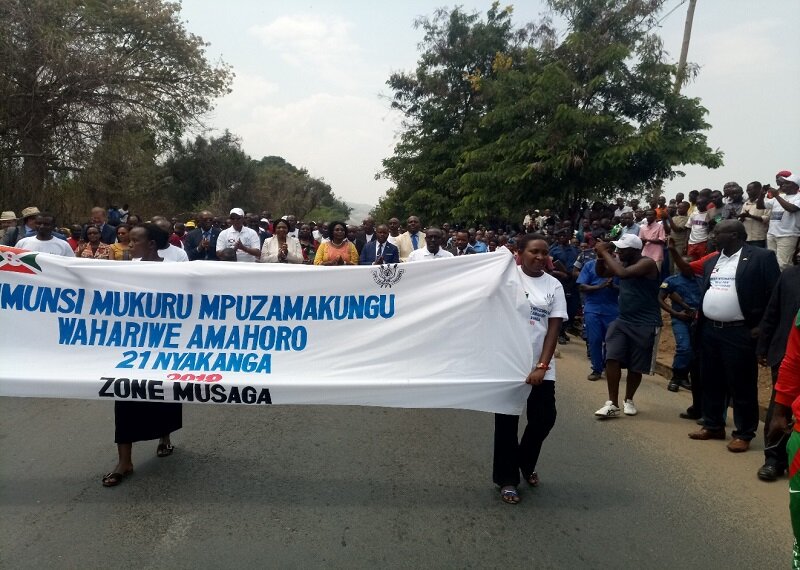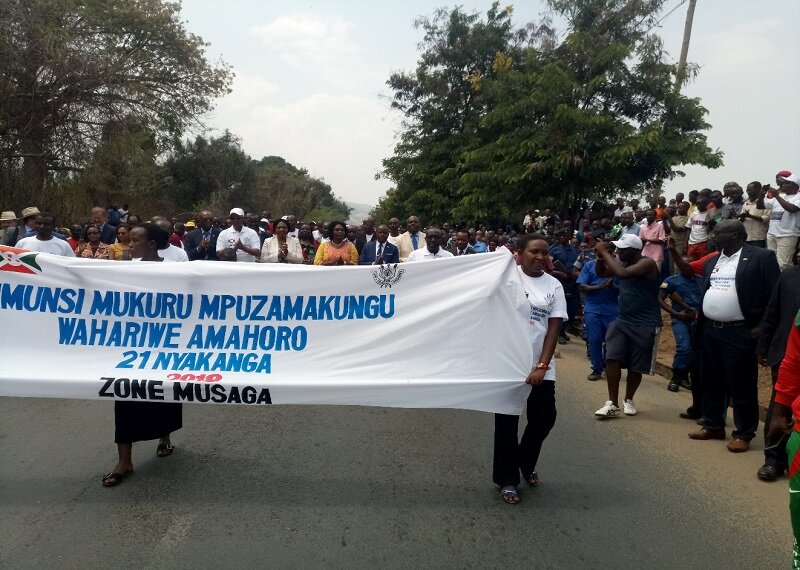 BUJUMBURA September 24th (ABP) – Burundi joined the international community on Friday September 21, 2018, to celebrate the International Day of Peace, and the ceremonies marking the day were held in the urban commune of Muha, specifically in Musaga, a check by ABP revealed. The ceremonies began with a parade from the headquarters of Musaga Zone to the Muha Camp field where the activities took place.
Mr. Ngendabanyikwa appealed to the girls and sons of the country who are in exile to return to their homeland to help build their nation.In his address, the Permanent Secretary of the Minister of Human Rights, Social Affairs and Gender, Mr. Felix Ngendabanyikwa, said that the day came when peace reigns throughout the territory of Burundi and where all Burundians normally go about their daily activities. It also coincided with the journey of the torch of peace that has just toured all over the country, he added. The newfound peace allowed the organization of the referendum elections which were financed 100% by the Burundians without resorting to outside, he continued.
"I encourage everyone to make their voices heard and defend gender equality, to defend inclusive societies where everyone participates in the process of developing and building a just society, where everyone is committed to in the action to prevent future generations the harmful effects of climate change, "said the representative of the World Health Organization (WHO), Dr. Kazadi Mulombo Walter, on behalf of the United Nations system in Burundi. He also said that it is up to everyone to act, at school, at work, at home because every effort counts for the building of a peaceful society. "We must therefore work together to promote and defend human rights, universal rights in the name of lasting peace for all," he said.
The Mayor of Bujumbura City, Mr. Freddy Mbonimpa, pointed out in his welcoming speech that in 2015 the Musaga zone was the target of insecurity, so much so that it was practically difficult to go there. Following this insecurity, he added, some have died while others have been forced to flee the country. Mr. Mbonimpa is pleased that peace has now returned and the people are going about their daily activities. He also invited some people from that neighborhood who fled the country to return, reassuring that their property was carefully kept.
International Day of Peace is celebrated every year on 21st September. It is dedicated to peace and especially to the absence of war, which must be manifested by a cease-fire in the combat zones. It has been observed in many countries since its inception in 1981.