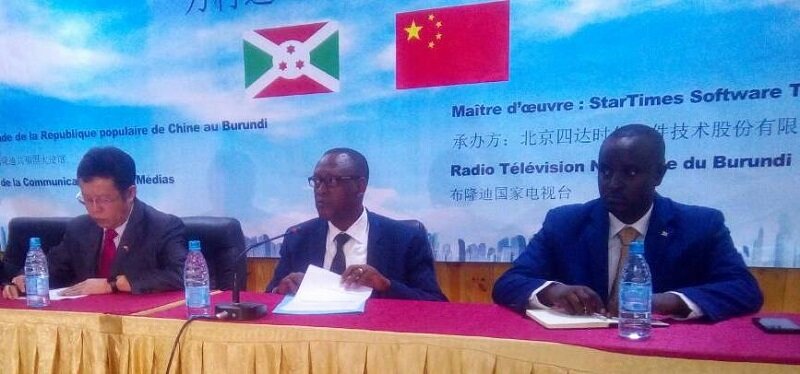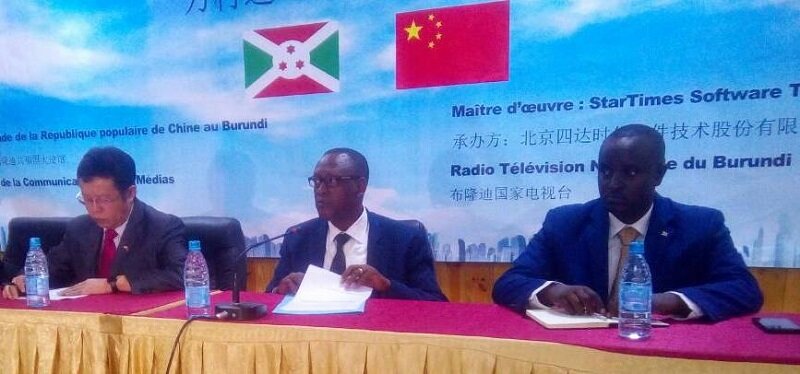 BUJUMBURA June 19th (ABP) – Burundi's Minister of Communication and Media, Mr. Serges Ndayiragije, officially launched on Friday June 14, 2018 the works of implementing the project "Access to satellite television in 10,000 African villages, including 300 in Burundi ".
The Ambassador of the People's Republic of China to Burundi, Mr. Li Changlin, said that this project was initiated within the framework of Sino-African cooperation. The project will bring satellite television to isolated villages throughout Africa in the coming months. He also said that in his opening speech of the Johannesburg Summit of the Forum on China-Africa Cooperation on December 4, 2015, Chinese President Xi Jinping announced that China would implement an access project on satellite television in ten thousand (10,000) African villages. This project is part of the 10 priority cooperation programs to boost cooperation between China and Africa for a period of three years.On that occasion, he pointed out that the project aims at the popularization of television in all corners of the country in order to help the poorer households to access television, to access information and programs of the national television and other international channels. This project pursues the goal of opening up the population to make effective the universal access to the rights to information, he said, adding that the implementation of the project coincides with the finalization and upcoming start-up phase of the digital television project that has been implemented with the support of China. This project will be carried out in the television sector, alongside many others, particularly in the information and communication technology sector, with the support of Chinese companies.
According to him, the project aims to enable every family in rural areas to access a digital signal offering high quality images and rich and varied programs. It will enable African rural families to access information and learn more about the world. This will help reduce what the UNDP calls the "Digital Fracture" and promote the socio-economic development of Africa, said the ambassador of China, who also appreciated the role of the Burundian media in strengthening relations between the Burundi and China. He pointed out that it is thanks to them that the achievements of China in Burundi are known to the people.