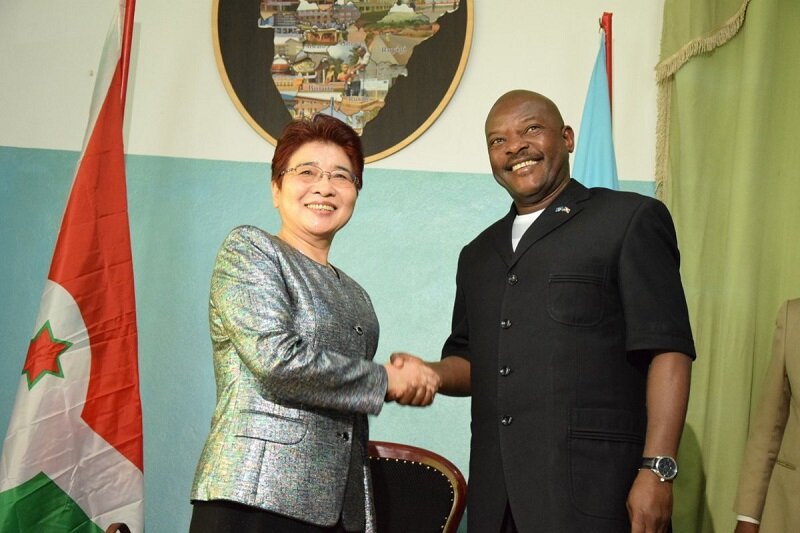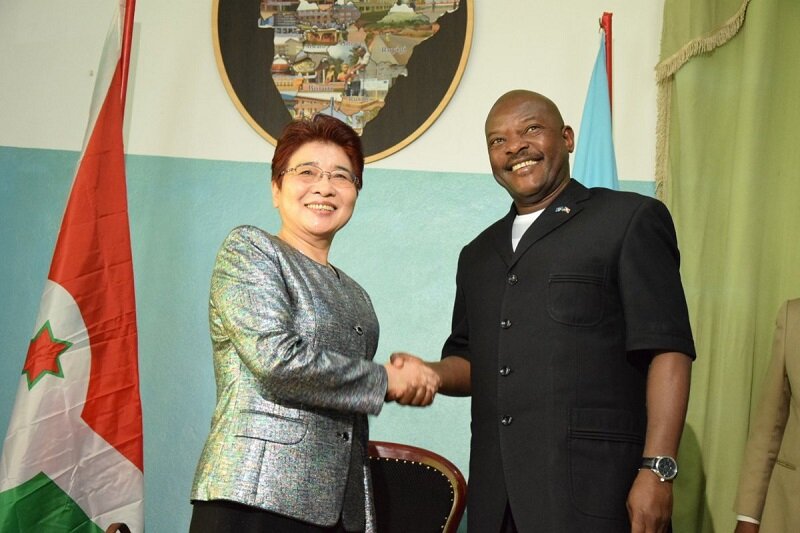 NGOZI January 14th (ABP) – Burundi's Head of State Pierre Nkurunziza received in Buye, Ngozi province on Friday January 11th, the Chinese government's special representative for African affairs, a check by ABP revealed. The interview focused on strengthening bilateral relations between the two countries. The President of the Republic thanked China for its support for Burundi.
After the audience, the Head of State granted donations to some members of the government. 18 cows were given to some ministers. Others have been promised to have them within six months. The Head of State wished that those cows be a blessing for those members of the government.In a press interview, the Chinese government's special representative said that her main mission was focused on strengthening Sino-Burundian relations, relations over 55 years old and promoting the implementation of the Beijing summit. For that Chinese diplomat, the two countries have excellent relations in terms of politics and socio-economic and cultural cooperation. The Chinese and Burundian peoples exchange culturally and need to know each other as the Chinese saying which states that "the quality of relations between nations rests above all on the quality of relations between peoples". She promised that those relationships will grow even stronger in the future.
On behalf of the beneficiaries, the Minister of Public Service, Labor and Employment, Mr. Felix Mpozeriniga, thanked the Head of State for that gift and promised that the beneficiaries will also give cows descended from that gift to others.