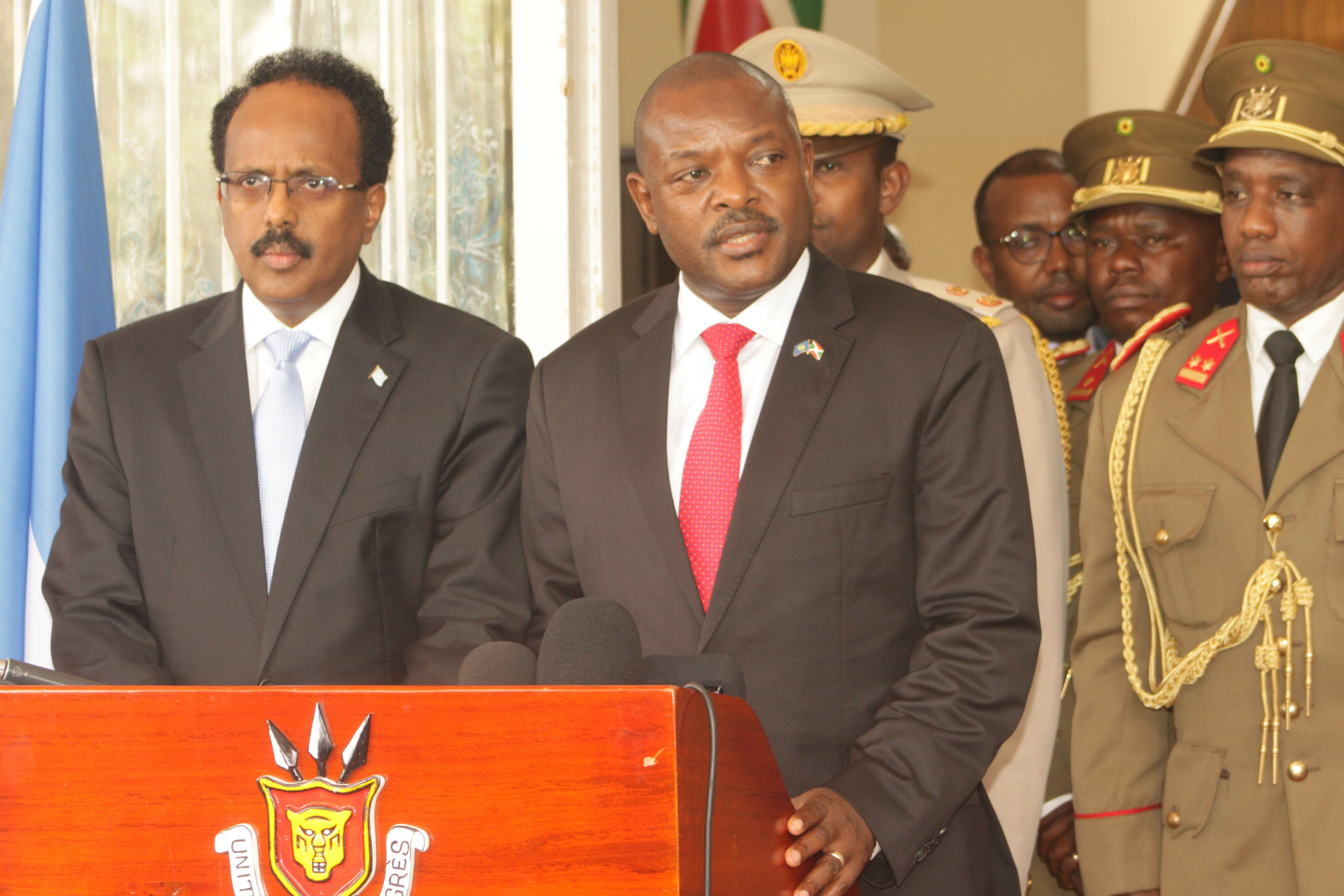 BUJUMBURA February 20th (ABP) – The President of the Republic of Burundi, Mr. Pierre Nkurunziza, received in audience in Bujumbura on Tuesday February 19, 2019, the President of the Federal Republic of Somalia, Mr. Mohamed Abdullahi Mohamed and his delegation.
At the end of the interview, the Burundi Head of State told the press that he commended the initiative of the President of Somalia to pay a visit to Burundi.
This visit, he noted, is part of the strengthening of the cooperative relationship that has existed between Burundi and Somalia since 1974. He also said that the interview was an opportunity for dialogue on the role of the Burundian military forces in bringing peace and security to Somalia, a country in an insecurity situation.
President Nkurunziza took the opportunity to inform that the recent action taken by the African Union Commission for Peace and Security has been badly received by Burundi and Somalia. He proposed that a meeting of countries having troops in Somalia be held soon for the measure to be reviewed and that the soldiers from those countries continue to do their job of bringing peace and security without any obstacles.
The Burundi Head of State concluded his remarks by thanking his counterpart and the people of Somalia for the good cohabitation with the Burundian soldiers who are in that country.
In turn, The President of Somalia commended the way he was welcomed by the President of the Republic of Burundi. He later expressed his thanks to Burundi for taking the lead to help bring peace and security to Somalia. He gave the example of the Mogadishu city that was taken by the Al Shabaab movement but is currently free of the latter.
Mr. Abdullahi also praised Somalia's progress in peace and security with contributions from some African countries, including Burundi, which allowed citizens of that country to continue to carry out development works to build the national economy.