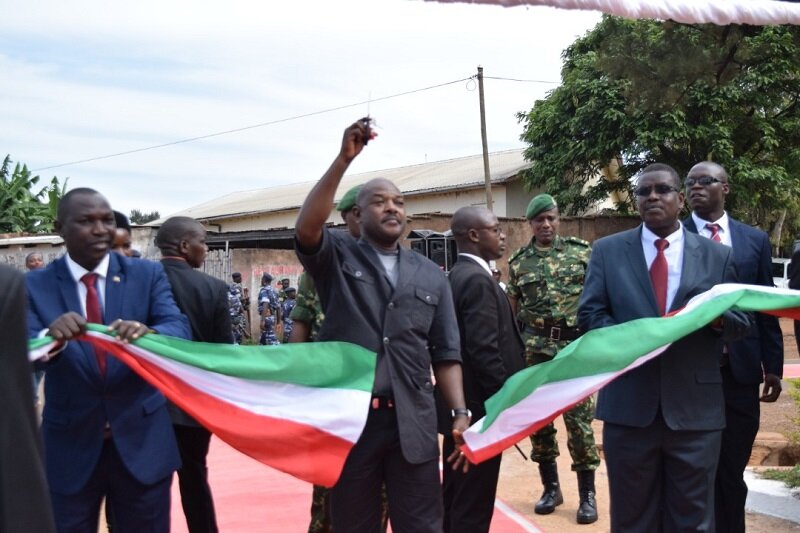 GITEGA November 19th (ABP) – The President of the Republic of Burundi, Mr. Pierre Nkurunza inaugurated on Friday afternoon a new storey-building called "Facade of the Center" located in the urban center of Gitega and belonging to an economic operator whose name is Anatole Bavugiruhoze.
This activity was part of an inauguration of the works marking the 56th anniversary of the Independence of Burundi.
He then cut the symbolic ribbon before showing the inaugural plaque of the building. He also visited that two-floor building located between the Bank of the Republic of Burundi and the Musinzira I basic school.On his arrival at the said building, the Head of State was welcomed by the Minister of the Interior, Patriotic Education and Local Development, Mr. Pascal Barandagiye, governor of Gitega, Mr. Venant Manirambona, the administrator of the Gitega commune, Mr. Valentin Nahimana, the owner of the building, other authorities as well as animation groups.
The Building owner expressed his wish to continue building two more floors on that building.
He wanted the exemption of imported building materials to better continue the construction of that modern building at a significant cost.
The President of the Republic closed the visit by signing in the guestbook.