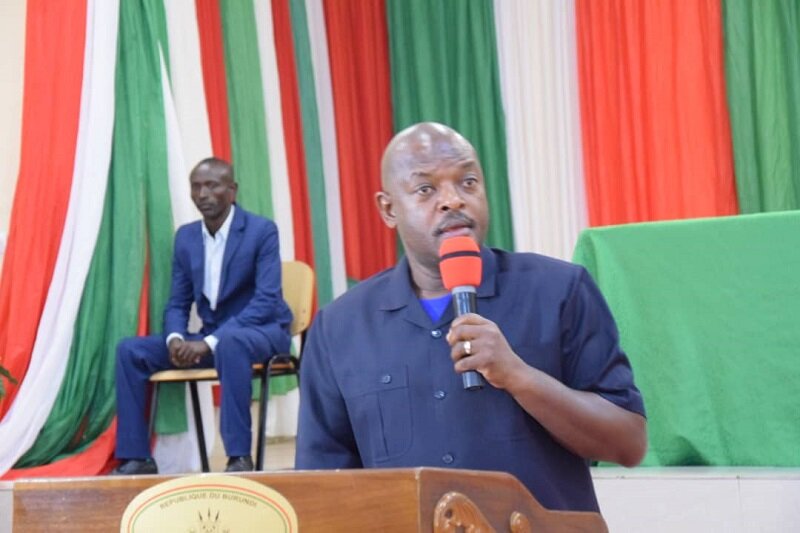 BUJUMBURA February 28th (ABP) – Burundi Head of State Pierre Nkurunziza held a moralization session in Bujumbura on Wednesday in favor of the natives of Mukaza commune, in Bujumbura City Council, a check on the site by ABP has revealed.
According to the deputy spokesman of the President of the Republic, Mr. Alain Diomede Nzeyimana, the Head of State began his lesson with the Kirundi proverbs saying that when we do not know where we come from and where we go, we cannot know how to protect our nation. He added that the Head of State provided his teachings based on the word of God that teaches that ignoring the facts leads to a wrong way.
According to Mr. Nzeyimana, the Head of State has, in general, summed up his course of moralizing society as a course that will promote the Burundian culture, the Burundian language, the respect of the laws but especially the basic upbringing where, according to him, President Nkurunziza pointed out that when children go to school, they acquire the knowledge, while the true education comes from their parents.
During the meeting, the deputy spokesman said, the Head of State gave the floor to some residents of Mukaza who said they are satisfied with the effort made by the Head of State by going to their commune for the sixth time.
According to Mr. Nzeyimana, the people of Mukaza promised the Head of State that they will put into actions the advice they received, especially with regard to the protection of the environment. They indicated that they have already organized themselves into cooperatives and development associations.
Mr. Nzeyimana said that prior to that session, a first lesson was given by the Senior Advisor in the Presidency, Dr. Serge Ngendakumana, a lesson that he said was about colonization with the pact of imperialism made of 28 articles.
Mr. Ngendakumana added that this pact had the main objective of divide and rule, in order to take advantage of it to plunder the wealth of African countries.
Note that a second lesson was given by the spokesman of the President of the Republic, Mr. Jean-Claude Karerwa who, according to Mr. Nzeyimana, spoke about the Burundian culture by recalling how a word was pronounced in Kirundi during weddings, but also during Burundian festivals.
Mr. Karerwa also spoke about how they will promote the national language, Kirundi, and how they will impose respect in Burundian culture.