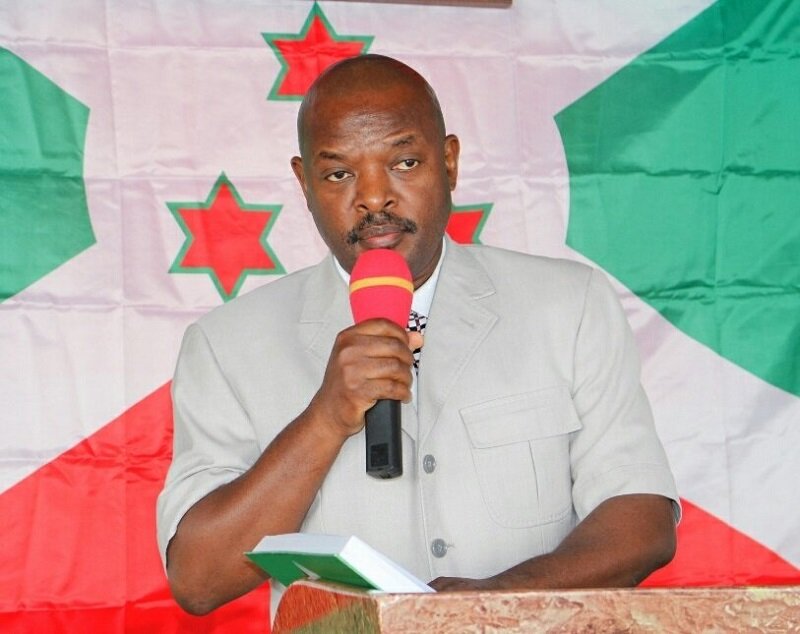 KARUSI March 8th (ABP) – The President of the Republic of Burundi, Mr. Pierre Nkurunziza, held on Wednesday at the headquarters of the Bugenyuzi commune, a session of moralization for the representatives of people of Karusi province (Center-East), an activity that was held in camera with natives of the province, administrative officials and representatives of religious denominations.
The Karusi province, said the spokesman of the President of the Republic, comes in tenth position in this series of mobilization sessions, being an integral part of other field trips but with a particular focus on patriotic sense. The Head of State urged the Burundians to return to the source and draw from the ancestors actions and culture that have given them an honor so far.
The President of the Republic also asked them to refer to the deeds of kings who led Burundi, the hero of independence, Prince Louis Rwagasore and the hero of democracy, former President Melchior Ndadaye. He also invited people to break with any discrimination and ethnic division, in order to build a better nation to bequeath to the children and grandchildren of tomorrow's Burundi.
It should be noted that before the morality session, the governor of Karusi Province presented his province as a constituency where peace and security prevail, where the harvest of season A is very good and where people go daily to the activities of the season B.