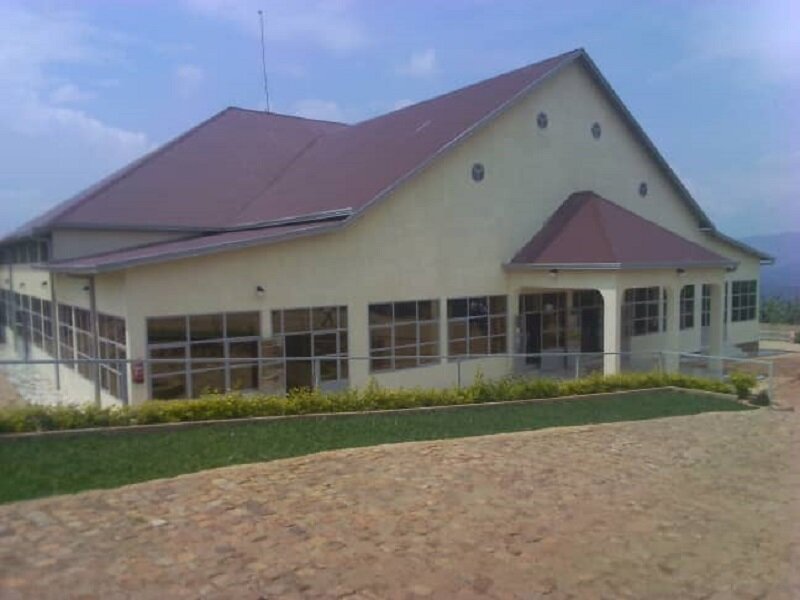 NGOZI September 13th (ABP) – The Head of State of Burundi, Mr. Pierre Nkurunziza, in his visit to the north of the country, inaugurated various infrastructures in Ngozi province on Tuesday September 11, 2018, a check on the site by ABP has revealed .
These include the modern market of Rukeco in Busiga commune. It is a community initiative of 32 local traders who have come together in association "Tumurikire urudandazwa" to build the market. There are 68 stalls and two sheds, one for vegetables and fruits, the other for secondhand clothes. It was built for an amount of 650 million BIF. The Presidency of the Republic helped for the metal sheets and the cement. The market is of paramount importance to traders and the Busiga community, including the commune because its tax base will be significantly improved.
The Busiga commune offered to the Head of State two Frisian heifers and a painting on which one can see his portrait. The administrator of Busiga commune said that the people of Busiga offered those gifts to President Nkurunziza in recognition of his support.The Head of State also inaugurated a modern hall called "Nazareth", which was built by an economic operator of Ngozi and has a capacity of more than 1,500 seats. It will host conferences and receptions. He also inaugurated a modern hotel built in Ngozi town by a trader by the name of Fabien Ruzinambiye. That four-storey building has rooms, a restaurant and a business center.