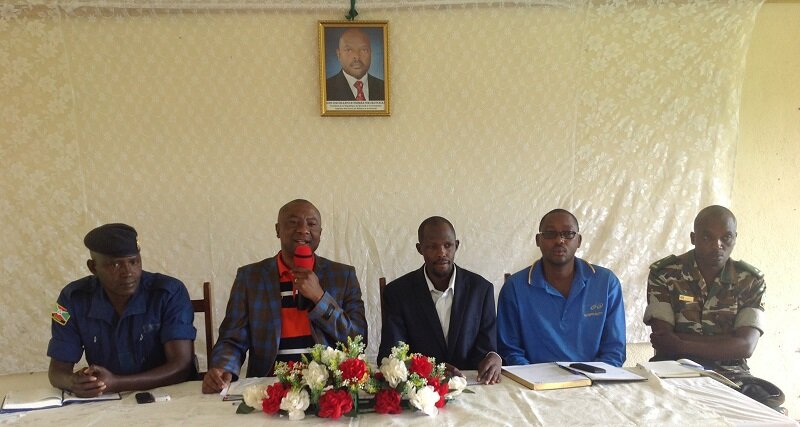 KIRUNDO March 1st (ABP) – Kirundo Province Governor Melchior Nankwahomba held a meeting on Saturday February 24, 2018 at the headquarters of Kirundo province (northern Burundi) for people living in town of Kirundo province to raise their awareness to safeguard peace and security and to contribute to the development of the town of Kirundo and the whole province, a check by ABP revealed.
Nankwahomba calls on all inhabitants of Kirundo province to ignore the rumors spread by people seeking other interests that paralyze the province and the whole country. He asked them to be wary of such people especially during that period of approaching the elections. He gave the example of the year 2015; many people fled their province to other countries following rumors spread here and there. The governor of the province urged everyone to be always vigilant to discourage people who want to slow down the development of the country. Also in the context of security, the people of the town of Kirundo who use the electricity provided by REGIDESO have been asked to install lamps in front of their homes to illuminate the town, to discourage criminals. He also winked at those who have bars and sell BRARUDI products at unrecognized prices, that if they do not change, severe penalties will be taken.
With regard to town planning, those who build houses are asked to respect the advice given by the competent authorities, and for those who have benefited from the plots allocated by the administration, they are requested to proceed with the construction as soon as possible, if not measures have been taken, said the governor. He also said that prostitutes have no place in Kirundo province, adding that the police are there to fight against such an inadmissible behavior.