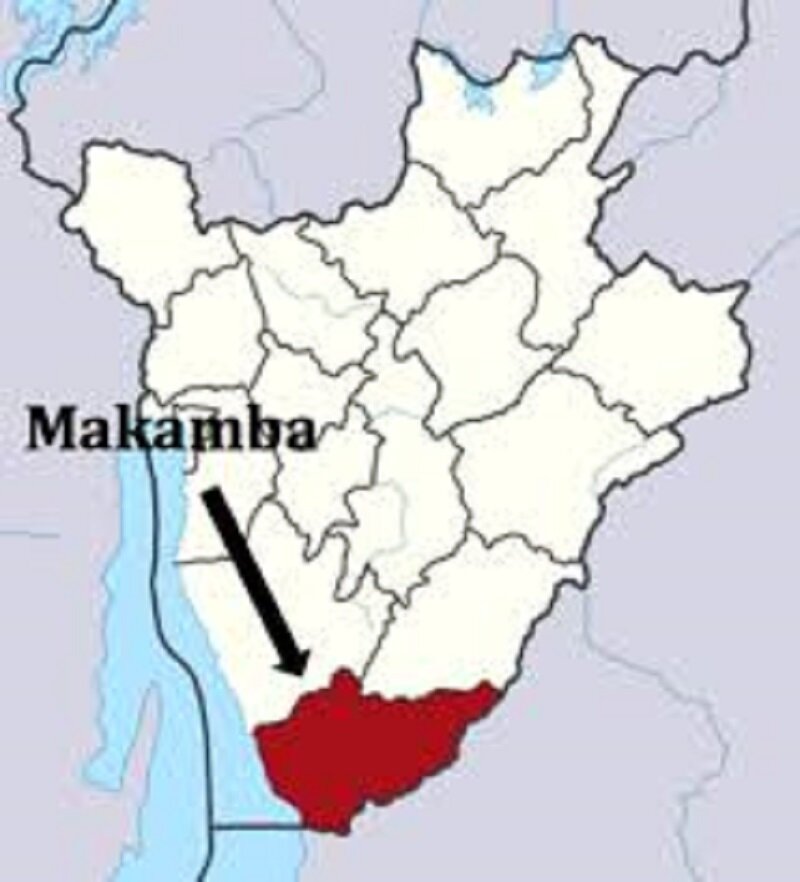 MAKAMBA February 26th (ABP) – The governor of Makamba (southern Burundi), Mr. Gad Niyukuri accompanied by the administrators of the communes and the prosecutor of the Republic of Makamba High Court, participated on Thursday in the construction of the modern market of Mukungu zone in Nyanza-Lac commune where he asked people to make a synergy for their development, a check by ABP revealed.
In his welcoming speech, the administrator of the Nyanza-Lac commune, Mr. Jean Claude Nduwimana, indicated that his commune undertook development projects such as the construction of the regional markets of Mukungu and Kabonga, the electrification of the Muyange zone, the construction of the perfume factory by a particular individual, the installation of solar energy in Buheka and Kazirabageni in Kazirabageni zone without forgetting the construction of the stadium at the headquarters of the commune.
The governor of Makamba, Mr. Gad Niyukuri, asked the people to combine their efforts in development works and to put rumors aside or counter propaganda disseminated by the enemies of development.
Mr. Niyukuri also urged returnees and the people of Makamba in general to call their fellow citizens in refugee camps to return to their homeland to participate together in the development of the province.
In addition, the prosecutor and the administrators who were together with the governor asked people to keep the receipts received during the registration to the elections because those documents will be used to withdraw the voter's card. They advised them to avoid listening to radio stations not recognized by Burundian law; also asking to implement the pieces of advice from their leaders. Mr. Niyukuri finally asked the eligible young people in the category of military rank to register to participate in the defense of their country.
He also visited, with his delegation, the construction works in progress at Musatwe on Mvugo hill where the construction of the perfume factory is underway, in Mugerama where the farmers' cooperative of "pacuri" is being built and will be used to make the perfumes, at the Nyanza-Lac market where E-shops are being built with bricks. He then visited the construction of the communal storey office under construction at the tourist site where the President of the Republic planted a tree in 2009 not far from the hotel of the Nyanza-Lac commune.