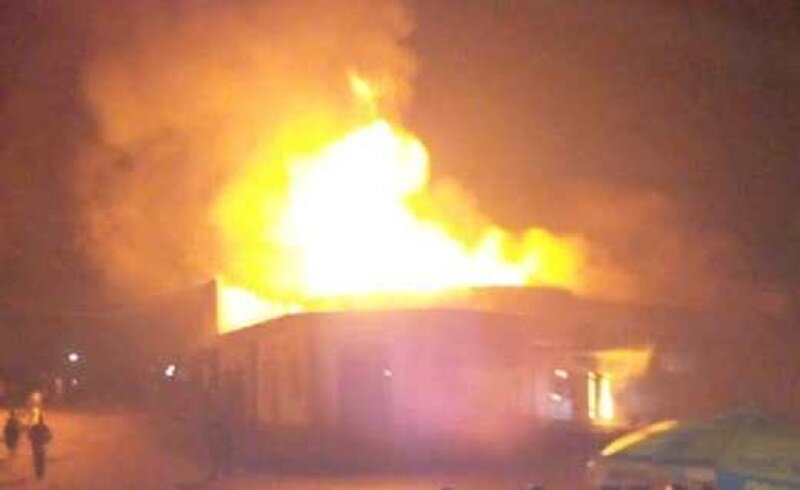 KAYANZA January 24th (ABP) – The Lumitel office, Kayanza branch (northern Burundi) caught fire in the evening of Tuesday January 22, 2019, a check by ABP revealed.
This fire, which began to appear around 6:30 pm in a room where the fuel was stored, was controlled around 9:30 pm.
The damage assessment and the origin of that fire were not yet known.
Few minutes after the outbreak of the fire, the people, police and administrative officials came running to try to extinguish it. The fire extinguisher truck expected to come from Ngozi province arrived at 7:30 pm. It managed to control the fire after two hours.
Only Sim cards withstood the fire, according to the police and the administration that entered the building to realize the damage. The wall of the building housing the Kayanza Lumitel agency also remained intact.
Based on that fire, administrative officials and police operating in Kayanza province ask the people and those responsible for both State and civil society organizations working in the province to think about protecting their buildings and equipment, by putting the fuel away from their office or their homes, which they believe is often the source of fires. As for the people of Kayanza, they call for the immediate return of the fire extinguisher truck because that of Kayanza has been ceded to Ngozi province two years ago.
In the morning of Wednesday January 23, 2019, the police and the staff of Lumitel Company were investigating the cause of the fire and the extent of the damage.