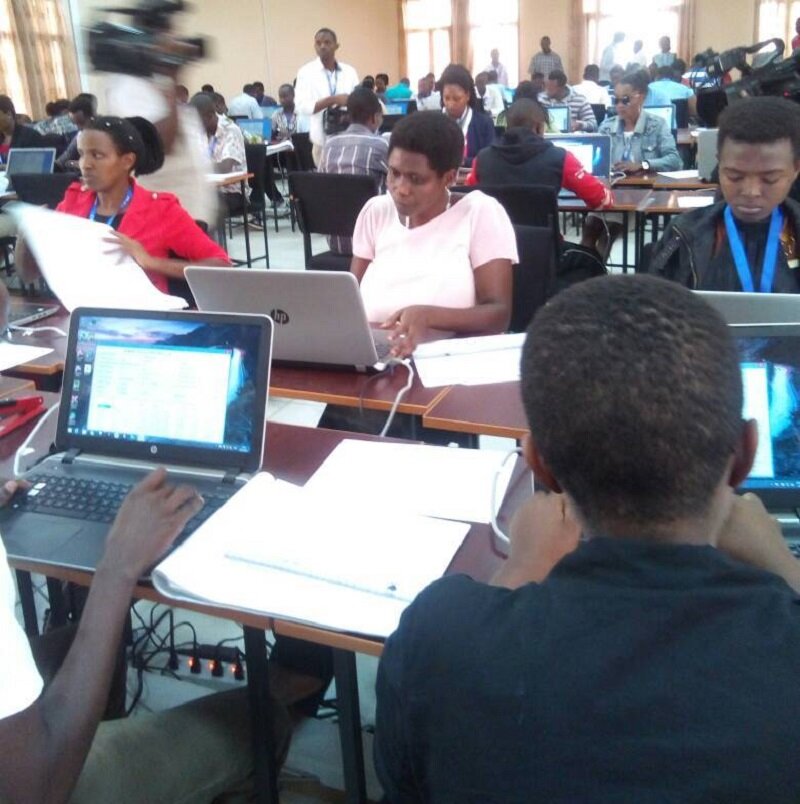 BUJUMBURA February 27th (ABP) – The chairman of the Independent National Electoral Commission (CENI), Mr. Pierre Claver Ndayicariye, told reporters on Monday that the start of the computerization of voter data is on the horizon.
Indeed, on Monday February 26 at 6 o'clock in the morning, they had already entered 390, 137 voters including 191, 699 men and 198, 435 women or about 8% of the total workforce to seize, said the CENI chairman. He added that some enrollment registers from Embassies and Consulates General have not yet arrived in Bujumbura.
There are 1,360 data entry agents. The number of machines available is 207, to which 143 machines will be added. With those 350 machines, Mr. Ndayicariye remains optimistic about the respect of deadlines.
The CENI organizes this work with its implementing partner, namely the local IT company, G§C Vision, which will make the data entry of 5,000 voters over 20 days.