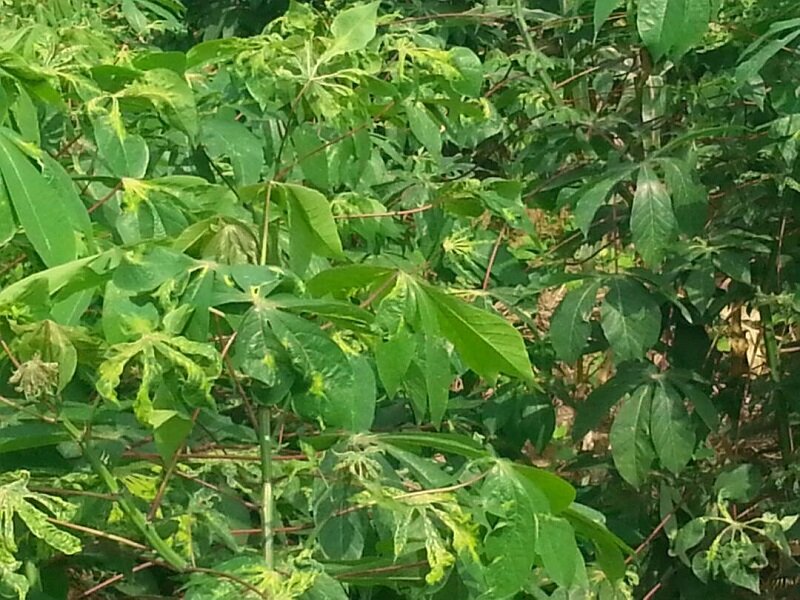 BUJUMBURA March 8th (ABP) – Cassava mosaic disease, a disease that is affecting cassava a few years ago, remains a big challenge for farmers in Bujumbura province (western Burundi). A check by ABP on Tuesday in Kabezi has revealed.
Indeed, despite the efforts made by the researchers of the Institute of Agricultural Sciences of Burundi (ISABU), in order to provide farmers with a cassava plant resistant to the disease, those efforts seem to be in vain following the failure to respect the advice of the technicians of the Ministry of Agriculture and Livestock. Asked why the mosaic continues to spread in all communes of Bujumbura province, the Provincial Director of Agriculture and Livestock (DPAE), Mr. Daniel Mazarahisha, said that farmers are no longer keen on new varieties of cassava because they do not produce delicious cassava and cassava flour, the reason why they prefer traditional cuttings.
The few farmers contact by the ABP in Kabezi on Tuesday said that the old cuttings give delicious cassava and dough, although they do not stand up to cassava mosaic.
Cassava stems with mosaic have yellowish leaves and roots that no longer grow, reducing cassava production, the same sources said. That is why Director Mazarahisha launches a strong appeal to those conservative farmers to break with those ancestral practices and opt for new varieties, because according to him, in terms of food security, the quantity takes precedence over quality.