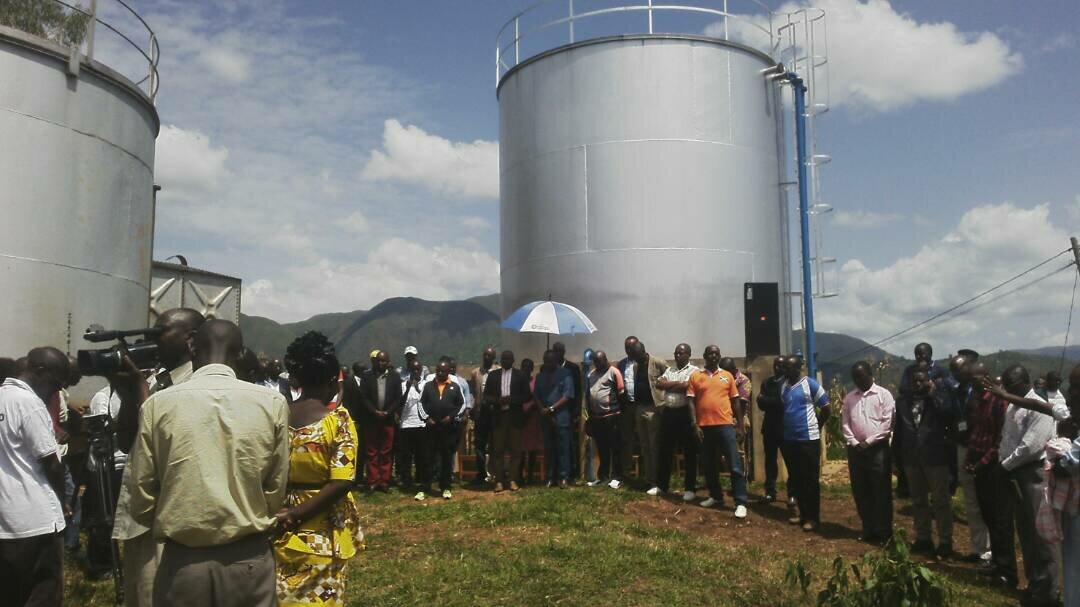 BURURI March 9th (ABP) – Minister of Energy and Mines Côme Manirakiza made on Wednesday at the Bururi province's office (south-west), a field trip where he visited a water reservoir built last year by REGIDESO and has a capacity of 500,000 liters of water, a check on the site by ABP has revealed. He indicated on that occasion that the reservoir contains a large quantity of water that only urban people of Bururi cannot consume, reason why the buildings in extension of the Bururi urban center which get water supply from the Communal management of water will soon be supplied with drinking water from REGIDESO.
The flow of water is 15.3 liters per second and the total amount for the construction of that water infrastructure was nearly one billion Burundian francs, said Minister Manirakiza, before making a strong appeal to the surrounding people and REGIDESO staff to properly maintain and arrange all hydraulic facilities already in Bururi Province.
The Minister also said that by 2030, the Burundians will use drinking water, in response to one of the Millennium Development Goals.
Note that the Minister of Energy and Mines arrived in Bururi on Wednesday afternoon, from Makamba province (south) where he also visited drinking water tanks that will contain 230,000 liters to supply the urban center, he said.