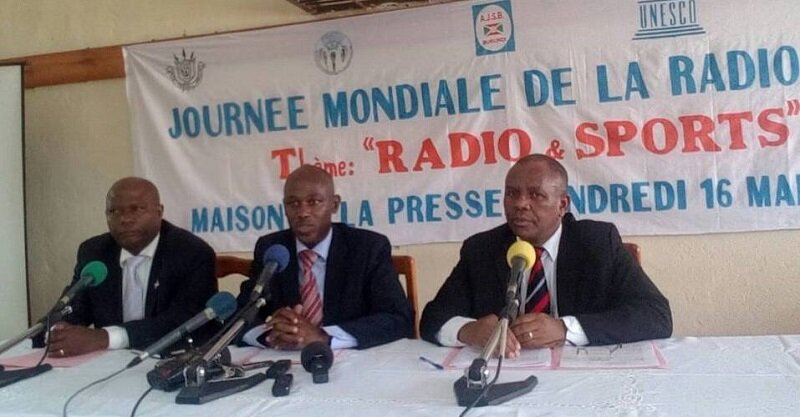 BUJUMBURA March 19th (ABP) – The Burundian Association of Broadcasters (ABR) celebrated on Friday March 16, 2017, the World Radio Day, which is normally celebrated on February 13th of each year.
In his opening address, the Director General of Communication at the Ministry of Posts, ICT and Media, Mr. Jérôme Ndikuriyo, who represented the Minister, recalled that since 1992, the Burundian media and in particular radio stations have had a rapid development with the advent of political pluralism.
Currently, about thirty radio stations, half a dozen television stations occupy the Burundian media field as well as several newspapers of the written press without forgetting the online press.
Ndikuriyo said the media are economically, socially and culturally important. They are a major industrial sector in the sense that they generate profits and create jobs. It is through the media that the world gets to know most of the information it has on various events. The media is the most important means of cultural expression and communication.
The Director of communication also pointed out that celebrating the World Day dedicated to radio, is an opportunity for a thorough reflection on the profession of the broadcaster at this time, issues related to ethical solidarity, on the possibilities of choice offered to the journalists and thus on the possibilities of evolution of the missions fulfilled by the radios within the Burundian society.
He encouraged the media to continue their work, to increase their capacity to serve the public and the country.
ABR chairman Onésime Harubuntu reported that this year the ABR has set three goals, namely raising awareness of the general public and the media to the value of radio, encouraging decision-makers to develop access to information through radio, strengthening networking and international cooperation between broadcasters. ABR remains convinced that radio is a medium that has a future in Burundi. The ABR was approved on October 9, 2003 by Ministerial Order number 530/1410.